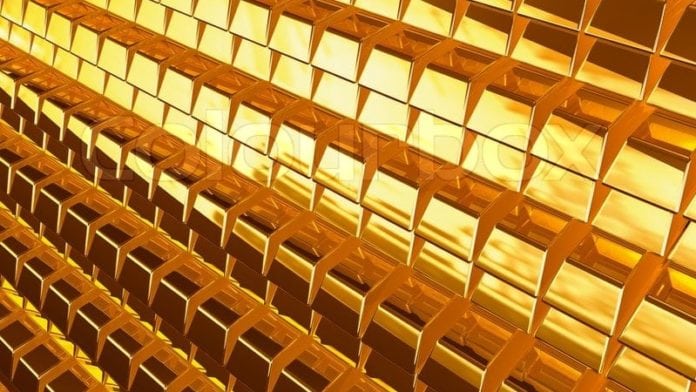 B2GOLD, the Toronto-listed gold producer, operating in Mali and Namibia, said the Malian government would subscribe for another 10% stake in its Fekola gold mine for $47m which will be repaid through dividends on half of the government's total 20% stake.
The Mali government already has a 10% stake in Fekola – an operation that has added a new dimension to B2Gold's production and cash generation prospects – by means of a free-carry interest that had been previously agreed with the company.
An optional second 10% tranche exercised today by the government will be provided by means of a loan from a B2Gold subsidiary which will be repaid by netting off dividends that would be due to the Malians. The loan will bear interest at a rate of the prime lending rate of the Central Bank of West African States, currently 4.5%, plus 3%.
Ordinary dividends are not payable by Fekola until inter-company loans totaling about $700m, plus accrued interest, have been repaid to B2Gold in full, it said.
On August 9, B2Gold announced net income of $70m for the first half of its 2018 financial year – a significant increase over the $15m it reported for the corresponding six months in the previous financial year.
The performance was owing to the contribution of Fekola which it commissioned last year and which has seen B2Gold's production numbers increase to 479,777 ounces – some 7% or 32,560 oz above B2Gold's budget, and 89% or 225,593 oz higher than production registered in the first-half of 2017.
Fekola's contribution of 226,786 oz was more than double B2Gold's next largest mine – Masbate in the Philippines – which had gold production of some 107,401 oz in the first six months of the financial year.
B2Gold said it was on course for consolidated gold production of between 920,000 and 960,000 oz for the 2018 financial year – an increase on previous guidance of 910,000 and 950,000 oz. "This represents an increase in annual consolidated gold production of approximately 300,000 oz in 2018 from 2017," the company said in its second quarter and half-year numbers announcement.
Commenting today, B2Gold said: "All negotiations between the company's senior representatives and the Malian government ministries have been conducted and concluded in an environment of mutual fairness, respect and transparency".
The agreement comes against a context of heightened political tension in Mali as the West African country goes through vote-counting following a presidential run-off over the weekend. The run-off is to decide whether President Ibrahim Boubacar Keita should win a second five-year mandate after securing 41% of the votes in the first round on July 29.
Boubacar Keita's main opponent, the 68-year-old Soumaila Cisse, got 18% of ballots cast in the initial race and hasn't been successful in uniting a fractured opposition to back him, said Bloomberg News.