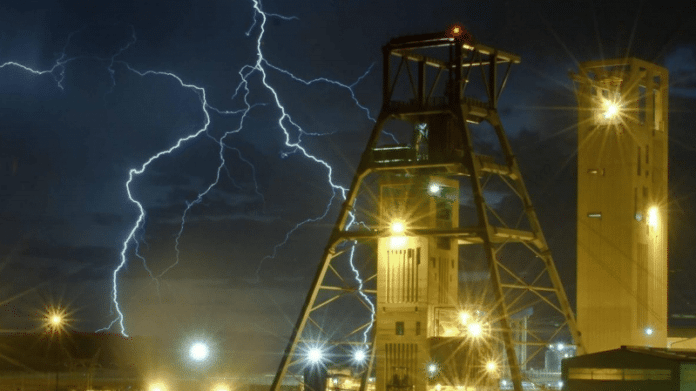 GOLD Fields CEO, Nick Holland, will ask shareholders to indulge his team for another long haul on South Deep, the in-distress West Rand mine which would neither be sold nor closed in favour of eventually making a return on some R32bn invested since 2006.
"If we continue to carry on here and improve some of the things we have been working on, there is a chance that some of that investment – who knows maybe all of it – can be recouped," said Holland in response to questions in a media conference call today. But he also acknowledged that the mine, in its current state, was unsustainable. 
"We cannot continue haemorraghing cash, hence the need for short-term interventions. We are engaging with our shareholders and will continue to do so on this particular matter. We should present a credible case for continuing," he said.
Shares in Gold Fields were in free-fall on the Johannesburg Stock Exchange slipping nearly 12% at midday compared to a 1.66% decline at Harmony Gold, and a 3.7% fall in Sibanye-Stillwater shares. Shares in AngloGold Ashanti were 1.7% weaker.
Holland acknowledged that the next two to three months would be "volatile" at the operation as already poor morale would be impacted by a restructuring that could see up to 1,560 staff shed at the mine.
The South African government wasted no time weighing into the restructuring. Gwede Mantashe, mines minister, said his Department of Mineral Resources (DMR) would meet with the Minerals Council to discuss the way in which "… the spirit in which Gold Fields is engaging contravenes the agreed approach and the laws governing the sector".
His comments seem to let Gold Fields off fairly easily compared to his accusation of "mindlessness" earlier this month when Impala Platinum (Implats) announced plans to restructure its Rustenburg mines, affecting up to 13,000 people over two years. Nonetheless, he was critical of Gold Fields' 'tickbox' approach to engaging with the DMR repeating his comments regarding Implats that consultation governed by legislation in the MPRDA ought to have been followed instead of the LRA's 60-day consultation period.
Holland said negotiations with unions could take longer to conclude than 60 days, but he was adamant steps had to be taken as South Deep had cost the group R4bn in cash burn over the last four to five years, equal to some R100m per month.
This was despite cutting management staffing a quarter last year and seeing some 260 people take voluntary retrenchment – equal to 8% of staff – at the beginning of this year. "The best short-term response is to regroup and look at a realistic long-term profile," said Holland adding that Gold Fields would provide "more feedback" on new gold production guidance for South Deep in February 2019 at the group's year-end results.
The National Union of Mineworkers called the restructuring proposal "… a bloodbath of job losses in the mining industry", adding that its members had "… become the sacrificial lamb in the name of profit".
"We expect the shares to react negatively to this announcement given that a new mining plan was set out just last year which had included production cuts from the earlier plan," said Goldman Sachs in a report. "We believe that the new mining plan is likely to mean more production cuts – which implies consensus (Bloomberg) numbers are likely to take a hit. As such we see the shares underperforming today."
RMB Morgan Stanley said the mine had no value in its net present value calculation for Gold Fields as a whole, but it also comprises 73% of the company's attributable reserves – an observation perhaps underpinning Holland's reluctance to sell the mine.
Nor could the mine but shut as this would exacerbate its difficulties which boiled down to extracting better levels of productivity from its employees, and better assisting them with smoother, more efficient organisational support. "It is better to fix the things as we go," he said: "A stop-start approach would not be easy to do," he added.