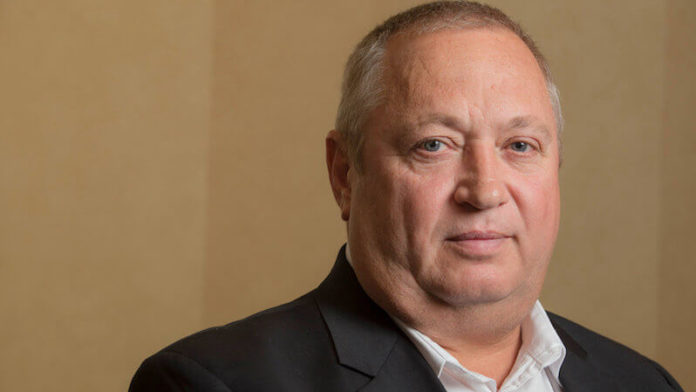 Precious metals producer Sibanye-Stillwater is not finished with its diversification drive, with CEO Neal Froneman signaling on Thursday that the group may enter the lithium and cobalt spaces regarded as critical to the emerging battery and electric vehicle markets.
Froneman made the remarks during the presentation of the company's annual results. As expected, the group's loss for the year measured in basic earnings narrowed to $188.7 million from $3323.2 million.
To this end, Sibanye announced it had acquired SFA (Oxford), an analytics company that is a noted authority on PGMs and battery metals.
Froneman said Sibanye could have tried to establish such expertise in-house but that would have taken two years, which could have put them behind the curve.
"Sibanye-Stillwater will immediately benefit from the substantial intellectual property the SFA (Oxford) team has developed in power train related metals markets," the company said.
Froneman told MiningMX in an interview that on the electric vehicle front, the company saw one-third being powered by batteries, one-third powered by hybrid models and one-third from fuel cells, with the latter reliant on PGMs.
"So it's a very natural hedge for us. If one doesn't perform the other will pick up the slack," he said.
Peter Major, head of mining at Cadiz Corporate Solutions, said it was not possible to predict metals' markets far into the future, but Sibanye's diversification strategy had paid off to date. The company's U.S. PGM operations accounted for 50 percent of group adjusted EBIDTA in 2018.
"They were lucky on palladium but it was a calculated and smart move. They said they needed to diversity out of gold and out of South Africa and it was all measured and intelligent move," Major told MiningMX.
Asked about where Sibanye might look for new assets eventually, Froneman pointedly shied away from Africa because "we are worried about resource nationalism."
In the gold sector, Froneman said Sibanye was keen on the United States and would look there when "the time is right."
Sibanye did not pay dividends for a second year running, which was not a surprise given its overall performance, but Froneman signaled the company wanted to start returning cash to shareholders when it is feasible to so again.
The Gold Fields' spin-off initially positioned itself as a dividend play with cash flowing from mature South African assets, and investors will be keen to see a return to this state of affairs, especially as peers such as Anglo American Platinum have again opened their dividend taps.