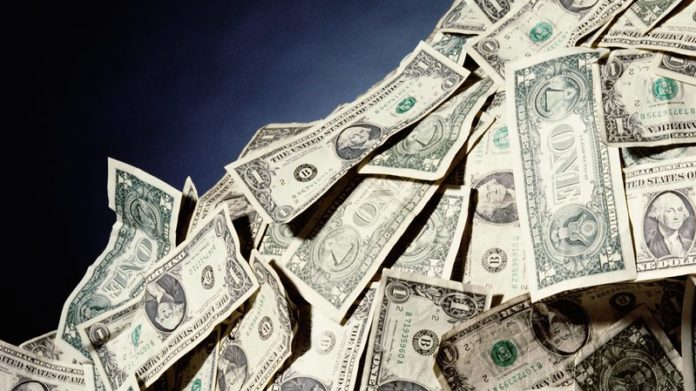 ANGLO American rebuffed the notion that it might supplement its current dividend policy of paying out 40% of earnings saying it was seeking a balance between paying returns, reducing net debt, and investing in new projects, mostly brownfields.
However, Mark Cutifani, CEO of the UK-listed group, said there might be conditions in which a mechanism such as a buy-back programme could be approved, even if it were only at the half-year stage or at the year-end.
"We are heading to the bottom end of our net debt range so the board can take confidence from that," he said in an interview with Miningmx. "We are continuing to invest in the business and Quellaveco is running on track," he said of the $5bn Peru-based copper project in which Anglo has a 60% stake.
"When the board sits next to consider the dividend there will be three ticks [against these things] so then we will look at the conversation, and the same at the year-end. At the moment, the questions are getting answered in the positive."
At the group's presentation of its results for the 2018 financial year, CFO Stephen Pearce alluded to the possibility Anglo could be open to reviewing its approach on shareholder returns. He said the reduction in net debt had been achieved some six months earlier than expected and he also acknowledged that higher average metals and mineral prices this year would drop largely to the bottom line and boost cash.
"It's amazing that we're talking about this," he said in reference to the group's recent history. Four years ago, the company was carrying $10bn worth debt and was showing return on capital employed far below the current 19% level.
"A remarkable recovery" observed one analyst today regarding Anglo's share price performance – up from £2/share to £20. Ahead of posing a question to Cutifani, the analyst then went on to describe Anglo as having been "the worst of the big mining companies" at the time of Cutifani's joining as CEO in 2013.
Yet Anglo still appears to be suffering by comparison to Glencore in terms of shareholder returns. On February 20, Glencore unveiled plans to use $1bn in non-core asset sales for a fresh share buy-back programme already set at $2bn ($3bn in total) as well as $2.8bn in total dividends for the 2019 financial year.
Said Tyler Broda, an analyst for RBC Capital Markets: "[W]ith net debt at $2.8bn, the potential for incremental cash returns at Anglo is also becoming a reality and should be in greater focus over the coming 12 months".
"Given the strong operational performance we continue to see this discount closing," said Grant Sporre, an analyst for Macquarie Research of the relative valuation between Anglo American and two of its rivals, BHP and Rio Tinto. "Given the low level of net debt we see a rising possibility of a special dividend being declared at the interim results," he said.
"We will constantly assess where we are with payouts," said Pearce. "If we do consider additional payouts it will be special dividends or buy-backs." However, Cutifani added Anglo didn't want to "flip-flop. It needs to be appropriately considered".