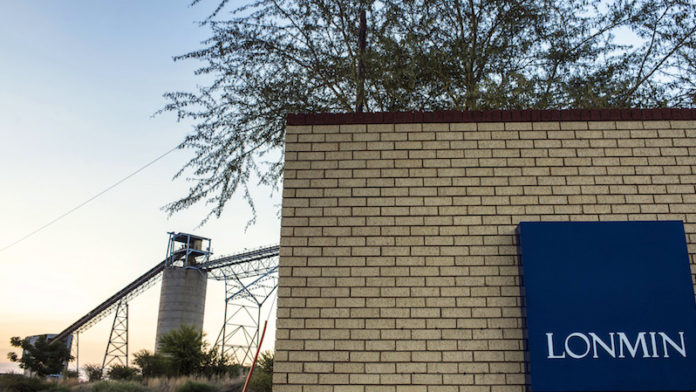 A FIVE month strike, the merger with Lonmin, and restructuring means Sibanye-Stillwater will derive only a fraction of pre-tax earnings from gold production this and next year.
Once known as Sibanye Gold following the demerger of Gold Fields's west Rand and Free State mines, Sibanye-Stillwater is all but a platinum group metals (PGM) producer in terms of how it benefits its shareholders.
"South African Gold is just 14% of our forecast EBITDA [earnings before interest, tax, depreciation and earnings] in FY20E (26% of revenue)," said Patrick Mann, an analyst for Bank of American Merrill Lynch (BoAML) in a recent report e-mailed to Miningmx by an industry source.
The improvement in the rand-denominated PGM basket, led by palladium which has nearly doubled in price since 2017 when it was trading at $750 per ounce, and the weakening rand, are the principal reasons Sibanye-Stillwater's gold production counts for so little in its earnings profile.
The merger with Lonmin, which has taken more than a year to conclude largely owing to an appeal against it launched by the Association of Mineworkers & Construction Union (AMCU), effectively bolsters Sibanye-Stillwater's PGM exposure.
"Lonmin … brings a significant amount of additional PGM production, further securing its positioning as a major PGM producer," said Nedbank Securities analysts, Leon Esterhuizen and Arnold van Graan in a report dated June 4.
"This would make Sibanye even less reliant on its gold cash flow in a strong PGM price environment," they said. "The Lonmin acquisition is clearly a game changer for Sibanye; it not only catapults Sibanye to the position of top global PGM producer but also adds significant gearing and optionality to the company's profile, in our view."
However, Nedbank Securities said Sibanye-Stillwater's prospects turned on its ability to cut net debt. It recently raised R3bn to the balance sheet through a share placement and a metals royalty deal in an effort to shore up the balance sheet, especially as PGM industry wage negotiations approached, now about a week away. A surprise reversal in the PGM basket pricing could "unwind" Sibanye-Stillwater's cash generation, Nedbank said.
"Although we see this deal [Lonmin merger] as a major step forward for Sibanye, we do not see it as a shortcut to a re-rating," said Nedbank. "Sibanye is highly leveraged to metal prices and faces significant operational challenges, including the successful integration of the Lonmin operations and upcoming wage talks at its South African PGM operations."
GOLD
Sibanye-Stillwater announced on June 5 that it would stop production at four gold shafts at Driefontein and Beatrix, cutting 3,450 jobs (only some of which were forced retrenchments). This would see production fall to between 1.09 to 1.15 million ounces, about 100,000 oz less gold per year. Guidance at the beginning of last year was 1.24 million oz at an AISC of between R475,000/kg and R495,000/kg.
Production for the current 2019 financial year, which has been heavily affected by the five-month strike called by the Association of Mineworkers & Construction Union (AMCU), would be between 772,000 and 804,000 oz, excluding attributable gold from Sibanye-Stillwater's 49% stake in DRDGold, the surface re-treatment company.
BoAML's Mann forecast Sibanye-Stillwater's gold business would remain marginal, but he was "bullish" on PGMs, in particular palladium owing to "… inelastic demand and supply". Palladium was "… firmly supported by fundamentals with a significant deficit of one million oz with tightening emissions standards and real word testing underpinning demand".
Sibanye-Stillwater said it would conduct a "measured build up" in gold production in the wake of the strike conclusion with retraining and the re-integration of employees progressing. Second half gold production would be about 514,000 oz, it said. The lower gold production this year still puts the focus on Sibanye-Stillwater's balance sheet notwithstanding the strong PGM prices, and additionally puts pressure on the company to avoid strike action as a consequence of PGM industry wage talks due to begin.