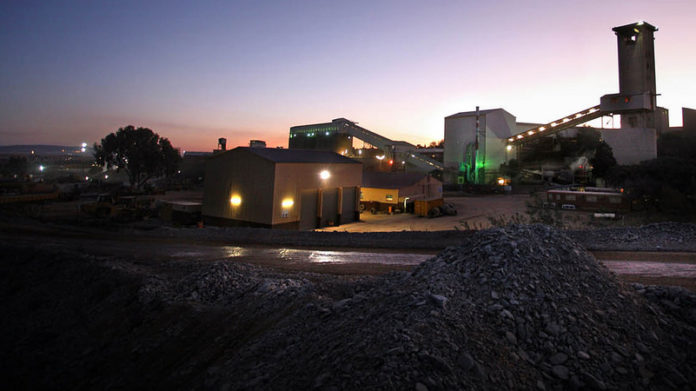 THE proposed relaxation of South Africa's lockdown regulations, possibly by month-end according to the country's president, Cyril Ramaphosa, can't come quickly enough for CEO of Sibanye-Stillwater, Neal Froneman.
"Labour intensive mines cannot continuously operate at these levels, so they will either have to restructure or shut down," Froneman told Bloomberg News in an interview. "You can't keep on producing at a loss."
"We are causing more harm by constraining the economy than we are impacting positively on COVID-19," said Froneman. "We have gone too far now, we now need to get the economy to start up."
South Africa's labour-intensive mines need to be at a minimum of 75% to 80% of capacity to be viable, Froneman said.
In terms of the current Level 4 lockdown regulations, framed on a risk-adjusted scale of one to five levels, open cast mining is permitted to operate at full capacity but underground mines have to operate at 50% of their capacity.
"We have to increase output to get back to profitability because it's going to get even tougher," Froneman said. "It's going to get harder to survive over the next two quarters if we are stuck at 50%."
Sibanye-Stillwater announced on May 11 that it would cut R2.84bn in non-essential capital in the wake of the pandemic, although the group added that of retained spend, about 60% of it, related to growth capital.
Of the R2.8bn reduction in spend for the 2020 financial year, the majority would be at Stillwater. Some $60m (R1.1bn) in capital spend would be cut, taking the new number to between $200m to $220m.
Similar reductions in capital spend have been made in South Africa: some R900m had been cut from the capital budget of the PGM assets to R2.2bn whilst at R2.5bn, the South African gold operations would spend R840m less.
About 71% of the capital reduction in the gold division related to ore reserve development which had been deferred while the operations were on care and maintenance, 10% on growth projects (Burnstone), and 19% on other capital projects, said Sibanye-Stillwater.
First quarter EBITDA came in at $723.8m which compares to $502.8m in the December quarter and far outstrips the anaemic-looking pre-tax March quarter earnings of $57.7m a year ago. The main movers on a year-on-year basis were better pricing for gold, especially in rand terms; the return to production of Sibanye-Stillwater's gold facilities; and the incorporation of Lonmin's (now Marikana's) platinum group metal (PGM) production.
Froneman said in notes to the group's earnings announcement that PGM prices had reacted negatively for a while to the shock supplied by the COVID-19 pandemic, but had subsequently restored on the basis of their fundamentals shortage relative to demand.