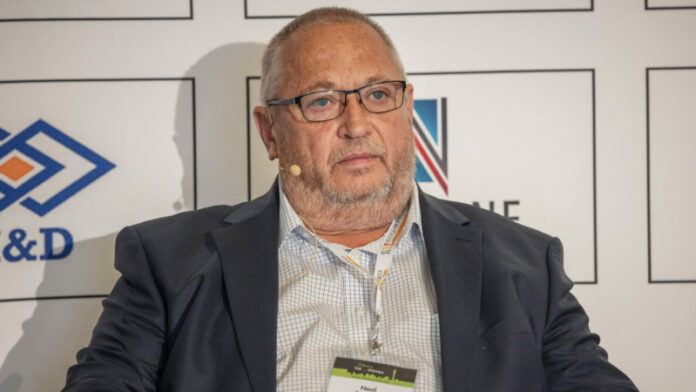 SIBANYE-Stillwater CEO Neal Froneman acknowledged that at spot metal prices the group was unlikely to pay a final dividend in 2023.
He also said the company could be net debt at the year-end, but added that "we are better positioned than most to ride it out".
Froneman's comments come after RMB Morgan Stanley analysts downgraded the gold and platinum group metal (PGM) company's prospects. At spot prices, it could post a net cash out flow of about R6bn, the bank said.
It recommended investors steer away from Sibanye-Stillwater which also had a crammed capital pipeline including two lithium projects, the K4 and Burnstone precious metal projects in South Africa, and recently acquired base metal assets that were lossmaking in the six months ended June.
One of the lossmakers, New Century Resources, an Australian firm that treats zinc tailings was now making money, said Froneman. "That business is stabilised and is not a concern," he said. "It will continue to generate profits, even at low zinc price."
But Sandouville, a nickel refining business in France, was still struggling. Froneman said the company would not hesitate to put it on care and maintenance. "We have a consistent allocation structure which starts with protecting the business," he said. "If we do that the next step is managing debt, and only after that is it dividends and mergers and acquisitions. We have to manage the business.
"If the market remains where it is now there will be no dividend. That is very clear to us. We could be in net debt, but that is exactly why we managed balance sheet to be strong. There could be some negative cash flows, but it won't be forever."
In August, Sibanye-Stillwater announced a 53 South African cents per share interim dividend. This represented the upper end of its 25% to 35% of normalised earnings payout range for the six months to June 30 which at R4.28bn were 62% lower year-on-year.
But the firm's bid for Mopani Copper, a struggling asset in Zambia owned by that country's government would proceed if his group won a bidding process. Mopani Copper required $1bn in recapitalisation compared to the Zambian government's $600m estimate, but Froneman said this scale of investment would be made over three to five years.
"There is working capital we can put in, but it will just be about couple of hundred million dollars which is well within our means," Froneman said.
Sibanye-Stillwater shares have lost about 12% since the publication of the RMB Morgan Stanley report taking losses for the year to date to nearly 45%. The bank said in a separate report that PGM prices were expected to languish.
A PGM price rebound was possible but it could be limited to around 15% of current prices as the market might be concerned over future rhodium and palladium surpluses, it said. Automobile production could also be negatively affected by sluggish macroeconomic conditions which would dampen PGM demand.