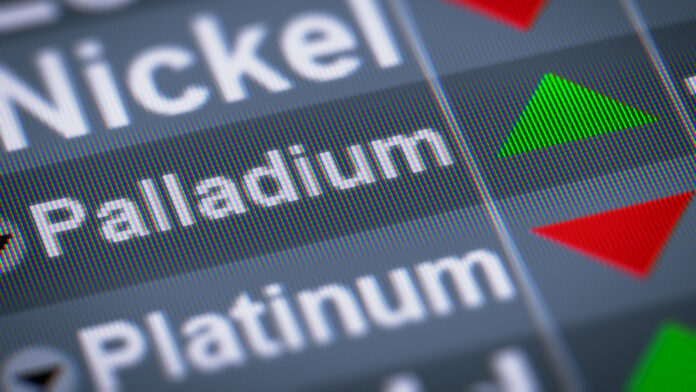 SIBANYE-Stillwater turned in mixed results for the third quarter in which its Australian tailings retreatment business New Century Resources posted a turnaround, but Stillwater Mine, the group's US palladium-dominant operation, looked set for further restructuring.
The South African gold business produced a R1.2bn year-on-year turnaround posting positive adjusted Ebitda for the three months of R344m ($19m), but there were losses at Sandouville, a nickel refinery in France.
Sibanye-Stillwater described Sandouville as "unsustainable", especially at the current nickel price, but it said alternative plans were being tested to keep the asset alive.
The bulk of Sibanye-Stillwater's financial performance, however, comes from its South African platinum group metal (PGM) operations. The group announced on October 25 that it was closing two shafts and restructuring two others affecting 4,095 jobs. For the third quarter, the pain was clear to see: adjusted Ebitda fell to R2.53bn from R8.3bn at the corresponding point of the previous financial year.
All in all, third quarter adjusted Ebitda for Sibanye-Stillwater came in at R3bn compared to R8.5bn for the third quarter of the previous financial year, and R6.4bn from the June quarter – a quarter-on-quarter performance illustrating how quickly market conditions and underperforming operations had hurt the group.
One of the chief culprits is Stillwater Mine. Adjusted Ebitda was R397m ($21m) compared to R895m ($52m) last year. The main cause was a blow out in all-in sustaining costs which at R35,738/oz ($1,922/oz) in the September quarter were far in excess of the basket price received which was R22,122/2Eoz ($1,190/2Eoz). AISC for the September quarter last year was R30,947/oz ($1,815/oz).
Stillwater Mine suffered a shaft incident which knocked out a portion of production for about eight weeks in the first half of the group's financial year but it has mainly suffered from staff departures making it reliant on more expensive contractors and the continued deterioration in the palladum price.
Sibanye-Stillwater said it had reined in costs in anticipation of price weakness, but more action was most likely needed. "Further repositioning is being considered to address these factors which have kept costs at elevated levels," said Sibanye-Stillwater CEO, Neal Froneman.
In addition to restructuring at the South African and North American PGM operations, Sibanye-Stillwater is also restructuring Kloof 4 shaft where almost 3,000 jobs are at risk. Sibanye-Stillwater said negotiations were continuing amid a general recovery at the operations this year following a strike.
But there were some mishaps for the gold division. A fire at Driefontein 5 shaft on July 12 disrupted operations with employees only reintroduced into the affected area on September 27 after the fire had been extinguished. Then on July 30, there was an incident in the shaft conveyance at Kloof 4 which resulted in infrastructure falling down the shaft preventing production from the shaft area.