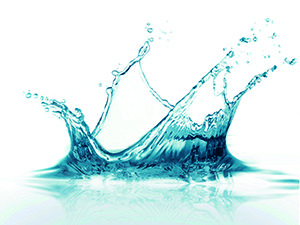 [miningmx.com] – WHILE the mining industry is so far coping with the effects of the 'Godzilla' el Nino event causing a drought in large parts of South Africa, the potential for forced cuts still looms large.
Peter Shepherd, principal hydrologist at consulting agency SRK, said he anticipated that platinum mines in the country's North West province would "… begin to run short [of water] in the next year".
It's a potential nightmare for already stressed companies whose operations would face a further setback.
Mining is notoriously water intensive and imposed cuts would immediately limit production. Shepherd said that while much of the water used in the processes was recycled, the evaporation from the tailings dams meant this closed cycle system would become less efficient.
In its 2015 annual report released last month, Impala Platinum (Implats) flagged water shortages as one of the most critical issues the company faces and where interventions were needed.
It noted that not only were persistently dry conditions experienced in the north-west where Implats operates, but there were also "municipal potable water supply problems".
The company stated that of the 39.7 million litres (Ml) used in the year till the end of March, 14.3Ml – 36% – was recycled, a vast increase on the 27% recycled in 2010.
Most Witwatersrand gold mines have an excess of water which has to be pumped out. The drought was unlikely to be an issue, said Chris Nthite spokesman at Anglogold Ashanti.
He said external water was used "mainly in processing", while water pumped out of the mines was cleaned and used in operational items like refrigeration plants and compressors.
Exarro, who's massive Grootgeluk open-cast coal mine is based in the arid Waterberg in Limpopo, also maximises its use of recycled water and minimises its need to irrigate or 'wash' its coal.
While water efficiency – particularly in arid areas of the country – has been critical in terms of operational savings, stringent environmental regulations have also forced miners to minimise water usage.
Shepherd said water efficiency had improved by between 30% and 40% over the past decade as mines found ways to cut back on wastage, recycle, and make use of alternative water source like 'brown' non-potable water that emanate from water cleaning operations at sewerage dams. Dam spillages that were commonplace in the past have also been stopped.
The mines aren't being complacent though: Shepherd said he had "… never seen the mines take [water conservation] so seriously".
For now though, things are still operating as usual: Sputnik Rantau, spokesman for the Department of Water Affairs, said the department had issued a blanket request for water use to limited around the country.
"We have asked industries to come to the party, to see where they use the most water and how much they can save."
But if things get much worse individual municipalities would determine if and when water cuts needed to be imposed, and this would automatically effect all industries in the area.
Rantau said this could involve a demand for an all round 5% water cut, or that water use was curtailed at certain of day.