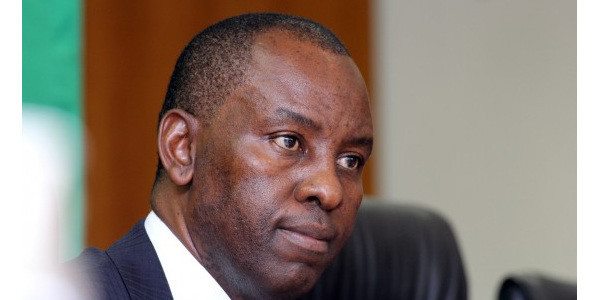 SOUTH African mines minister, Mosebenzi Zwane, said legislation and black economic empowerment (BEE) credentials shouldn't frighten investors and he guaranteed that the government won't be reckless about transformation in the mining industry.
Zwane and the acting director-general of the department, David Msiza, briefed MPs on the declaration signed by mining companies, government and labour in August last year to stop the jobs bloodbath of the past year.
Besides measures to limit retrenchments in the industry, the issue of policy certainty and the Mining Charter's 'once-empowered, always-empowered' principle were also addressed.
James Lorimer, DA MP, said the commodity slump was not the only reason why the industry was bleeding jobs. "We must not fool ourselves that low commodity is the only reason we have a crisis in South Africa. It's become far more difficult to mine in South Africa.
"You might be diagnosing the problem incorrectly and your solutions would therefore not be correct," Lorimer said in reference to the legislation and BEE compliance.
"The amendment to the Minerals and Petroleum Resources Development Act (MPRDA) and the empowerment issue (there's a dispute about whether 26% BEE-compliance or 51% should apply) shouldn't scare people," responded Zwane, who made his first appearance at parliament since his appointment in September last year.
"We understand if any mining company comes here they are expecting returns and policy certainty."
He conceded the South African mining companies – many of them junior miners – couldn't stand alone in the industry. "We need multinationals to stay with us and we should look after them. We're prepared to do that."
He disagreed though that multinationals are leaving South Africa because of the MPRDA. "We're not going to make wholesale changes to the MPRDA. It's with parliament at the moment and only four issues have been raised, namely parity pricing, certainty around empowerment (whether it should be 51% black-owned) and two other procedural issues around consultations (with affected parties)."
During question time, James Lorimer, DA MP, told Zwane he was being "too modest".
"Minister, you have a lot of clout. I offer three suggestions: rewrite the MPRDA so that it's investor-friendly, don't raise the levels of BEE ownership – rumours are that it's going to be as high as 51% – and accept the once-empowered, always empowered principle (that is currently before the court).
"You can take these steps tomorrow, Minister," Lorimer said.
Zwane didn't want to be drawn into the once empowered, always empowered-issue. "I know this matter is the elephant in the room. But we can't speak about it. It's sub-judice, but we are resolute that we want to settle it out of court."
At the recent Mining Indaba in Cape Town, Zwane said the government had taken a stance that it was in the interest of all affected parties to settle the matter out of court. He wouldn't confirm if the court application launched by the Chamber of Mines of South Africa has been formally withdrawn.
The Chamber of Mines said that it was still open to an out-of-court resolution on the matter, the court application has not been withdrawn, and is expected to be heard in mid-March. The chamber said it was supportive of the Charter and of transformation. "What we are seeking is certainty," it said.