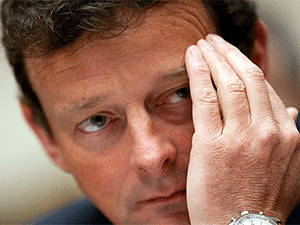 [miningmx.com] – ROUGHLY three years after a 'merger of equals' was first proposed between Glencore and Xstrata, the combined group's shareholders have supported a resolution to change the company's name to Glencore plc.
"Glencore Xstrata was only ever used at the 'topco' level," said Charles Watenphul, media spokesman for Glencore. "So all we're doing is just changing topco name back to Glencore," he added.
At an annual general meeting held in Glencore's headquarters in Zug, Switzerland, shareholders, excluding the group's employees, which hold 33% of total shares, also approved a resolution to appoint former BP CEO, Tony Hayward, as Glencore chairman.
Hayward has served on Glencore's board since it listed in London in 2011. He was interim chairman following the resignation of Sir John Bond in the wake of a shareholder rejection of retention salaries for Xstrata employees in November 2012.
Hayward has immediately stepped into a storm, however, with several calls for the miner to be more representative by appointing a woman to its board. He vowed to have an appointment confirmed by the year-end.
However advisory firm, PIRC, said: "If Glencore were to appoint a single woman on the board by the end of the year, that would still leave them as the laggard of the FTSE 100. The question of diversity has gone past one representative on the board".
PIRC was echoing the words of UK business secretary, Vince Cable, who said the mining company had "… consistently failed to act". He promised to take up the issue with Hayward urgently, according to The Guardian's Business Blog.
Name change
Although first styled as a merger of equals, the combination of Glencore with Xstrata moved into different territory in 2012 after Qatar's sovereign fund, Qatar Holding, a key shareholder in Xstrata, lobbied for a higher offer from Glencore.
Glencore increased its offer but that changed the dynamics of the arrangement with Mick Davis, then CEO of Xstrata and who was to become CEO of the merged entity.
In the months that followed Davis was sidelined, largely owing to Qatar Holding's decision to abstain on a $229m bonus plan aimed at retaining Xstrata staff.