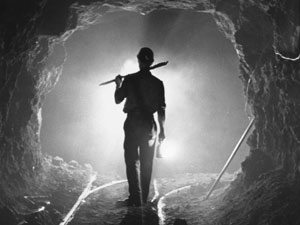 [miningmx.com] – FAR-REACHING amendments to the Mineral and Petroleum Resources Development Act (MPRDA) that will be tabled in parliament later this month could see a flight of exploration and prospecting activities from South Africa's mineral sector.
This is the view of a stakeholder in the minerals production and exploration sector who spoke to Miningmx on condition of anonymity.
"Mineral exploration and mining companies are looking for fiscal, commercial and regulatory stability and cannot operate in an environment where there's uncertainty,' he said.
"I'm not going to invest $250m in a highly risky operation; we cannot do it. Our shareholders won't allow it. South Africa's mines are in disarray; investment is not taking place in the mining sector and government really need to have a strong rethink,' he said.
According to him big multinationals companies won't hesitate to take their money elsewhere if South Africa's legislation is not conducive to investment any longer. "They are going to look around and say, "Some other investment destination may cost us a little more, but at least we know what we're getting.''
The amendment bill will empower mines minister Susan Shabangu to set developmental pricing conditions for certain minerals for beneficiation purposes, impose export permits on designated minerals and give the state an open-ended free carried interest and state participation.
However, no figures or numbers were given for these endeavours which mean they're in fact open-ended and it creates further confusion in an already fragile industry.
"If you're in an exploration or prospecting programme and you have the right to explore there's currently no certainty on what the South African government's terms and conditions are going to be when you go into production,' the source said.
"To be able to make large capital investment decisions mining and exploration companies need certainty on what we're going to be handed. What we'd like to see is that the terms we've agreed upon remain intact, but no one can give a perfectly clear answer on what a mining or production right stemming from a current exploration or prospecting right will entail.
"One has to make an investment decision, but you don't know what hand you're going to be dealt if you are successful.'
Another big concern is the amount of discretion that will assumedly be granted to the mines minister.
Peter Leon, an attorney for Webber Wentzel, commented that more than 70 submissions regarding the proposed amendments by interested parties, including the Chamber of Mines, appeared to have been ignored resulting in legislation that is "contradictory and poorly drafted".
"The bill perpetuates the problematic principle of subjecting any export of minerals and petroleum resources to ministerial consent and conditions to be determined by the Minister," Leon said.
"This could render South Africa in breach of its obligations under the General Agreement on Trade and Tariffs, 1947 and the Trade, Development and Cooperation Agreement with the European Union, which entered into force on 1 May 2004.
Another concern, which Leon has highlighted, related to the free carried interest in all new exploration and production operations, which the bill grants the state a right to. "It remains unclear from the explanatory memorandum how the State will conduct this exercise, said Leon."
In terms of the draft amendments, mineral beneficiation will also take place at Shabangu's discretion. But mining companies have to be able to sell their products at internationally market-related prices. "You can't have a minister dictating to you at what price and to whom you'll be selling your product,' said the industry source.
What particularly baffles industry players was a section in the amendment bill that allows the mines minister to be involved in a company's transfer of shares. The proposed amendments suggest that Shabangu needs to give permission if a mining company decides to transfer equity.
"I can only hope this section has been changed,' the source said. "How can you have a situation where the minister of mines will be able to tell a multinational company whether they can sell or trade their shares? I'd like to think that was a typo.'
True, there may always be other investors who will be prepared to invest in South Africa's rich mineral endowment, he says, but at what price? "If you sleep with dogs you get flees. Yes, you may have folks who pile in and make a bunch of promises, but they will probably grab what they can get their hands on and leave.'
He believes government must be aware of the implications of implementing the amendment bill, but it appears to be about redistribution of resources. "The government needs to take a long hard look at how this redistribution will be achieved so that South Africa's mineral wealth benefits the nation as a whole.
"Many of the projects require very large sums of capital and specialised technical expertise which can only be provided by multinationals.
"The government should be focussing on attracting and retaining companies that can provide these resources, as the benefits to the nation as a whole will be enormous if a project is successful.'