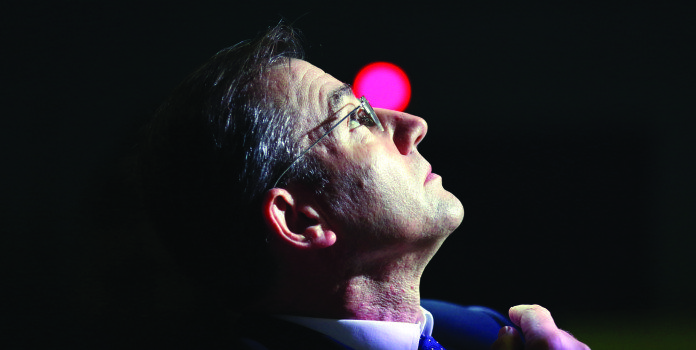 IVAN Glasenberg, CEO of Glencore, made the interesting admission in question time following the group's full-year results presentation that perhaps the Swiss-based group was still adapting to some aspects of life as a publicly-listed company.
Asked if he learned anything from a chastening year in which full-year pretax profits ended a third lower, Glasenberg indicated that listed companies have less leash when it comes to debt.
"We have taken note that the balance sheet has to structured in the public market in a manner that shareholders [wanted]. The balance sheet has to be in position to be strong," he said.
That's as close Glasenberg has come to glossing the obvious misjudgement earlier in the year in which key shareholders revolted over some $30bn in net debt Glencore was keeping on its balance sheet.
Within six weeks of a roadshow following its interim results in August, Glasenberg was back on the phone to analysts and media explaining why it was now necessary to cut debt another $5bn.
The more the group cut debt and costs, the more that seemed possible. After first flagging a net debt target of the low $20 billions in September, the group has now targeted $15bn by end-2017.
By then, the company ought to have reinstated the dividend. As for the commodity market, that's where Glasenberg raised eyebrows again.
Contrary to his peer group, such as BHP Billiton and Rio Tinto which foresee an extended period of poor copper pricing, for instance, Glasenberg sees hope.
Whilst rival companies have mineral economists, Glasenberg as the benefit of his company's trading division which provides a hands-on, real-time window on the world of commodities.
"I look at inventories [of metals] around the world," said Glasenberg. "There's only about 15 days. That is relatively low. I'm not going to give gut instinct on it, but the fundamentals are providing pointers," he said.
Glasenberg's belief is that China demand for minerals is still essentially good. Copper demand increased 4% last year; zinc demand was up between 1% and 2%. Over-supply is the problem and Glasenberg thinks promises of new production from mining companies is bound to be disappointed.
"There have been a lot of promises on production which is often not met. So we will see. There's talk about hidden stocks [of metals]. Well, you have to fund those stocks somehow, so how do you do that if they are hidden? Why hasn't prices picked up? Let's wait and see," he said.