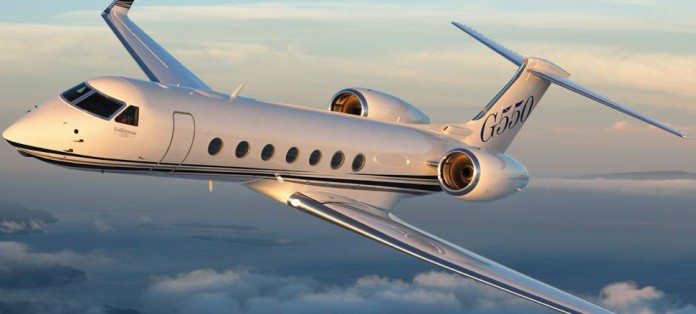 COMPANY jets are something of anathema in today's financially straitened times, especially in the global mining sector where thousands of jobs have been lost.
It's perhaps why ownership of them attracts a lot of attention. Take, for instance, former Xstrata CEO, Mick Davis' agreement to retain access to his jet for a limited period after leaving the company in the wake of its merger with Glencore in 2011. That was viewed as a coup, a typical demonstration of Davis' intention to stay in the fast lane.
And it was no coincidence that one of the first high profile decisions of Mark Cutifani on taking up the Anglo American leadership in 2013 that he sold that firm's $50m Gulfstream G550 private jet, especially as shareholders had criticised the company for owning one.
Anglo still owns planes, however.
Pranill Ramchander, a spokesman for Anglo American told Miningmx that the group, including its 70% owned listed subsidiary, Kumba Iron Ore, together own or operate a fleet in South Africa that includes four aircraft based at OR Tambo International Airport (ORT).
"Kumba operates two aircraft daily for the transport of employees from ORT to Sishen and Kolomela mines respectively," he said. The mines are situated in the Northern Cape province some 600km from Johannesburg.
The group also operates two aircraft used mainly be De Beers from ORT to Venetia, Windhoek, Gaborone and Kimberley for the purpose of transporting employees and product, said Ramchander.
"Kumba continues to monitor both cost, reliability and safety implications and believes its current arrangements are the most suitable for meeting Kumba's operational requirements," he said.
Anglo American Platinum also owns and operates a helicopter out of Lanseria airport. This is used to transport executives to operations if not in use for ferrying platinum group metals.
"We are very conscious of the current economic environment and continue to reduce costs whilst we review the cost effectiveness and business needs of all our services," said Ramchander.
"We will continue to do so whilst recognising that the safety of our employees and security of certain of our products are paramount," he added.
Anglo American is currently restructuring its organisation in order to cut costs which includes the sale of up to 60% of its asset base, including the possible sale or unbundling of its stake in Kumba Iron Ore.
Whilst it may seem excessive to the layman, executive jets look like they are here to stay, if only because mining operations are rarely conveniently located.
That, at least, would seem to be the implication of private company, Execujet, which exhibited at this year's Mining Indaba conference. Numbers at the conference have fallen by between 1,000 and 2,500 over the last few years, but 2016 represented Execujet's fifth successive appearance at the conference.
"Private aviation underpins Africa's mining sector because aircraft are often the only means by which to reach isolated and remote locations," said Gavin Kiggen, director of aviation services at Execujet Africa in the company's pre-Indaba conference press release.