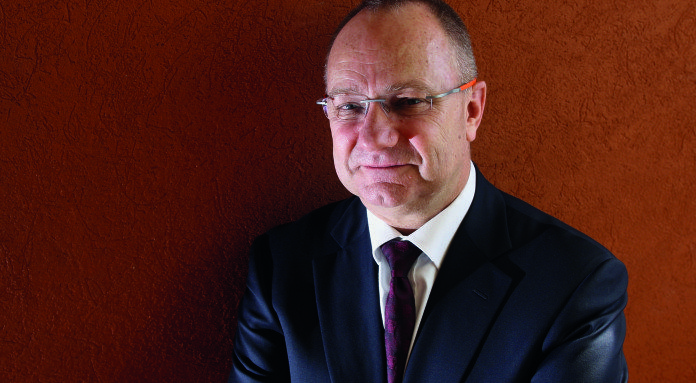 IT'S now become clear that the South African government wants Anglo American to 'sell' its thermal coal mines and 70% stake in Kumba Iron Ore as a package, preferably to a consortium of interests that will involve the Public Investment Corporation (PIC) in some capacity.
According to the UK's The Telegraph, this bundling will not include Anglo's 79% stake in Anglo American Platinum (Amplats) after the UK firm rebuffed PIC pressure for this to happen. According to the newspaper, the PIC was considering putting its 30% stake in Lonmin together with Amplats. It may well now add the Lonmin stake to Kumba and the coal mines.
Some of these assets are for sale in the first place because Anglo has deemed them non-core in terms of its restructuring programme in which it intends to take net debt to below $10bn – a process that has seen it shed tens of thousands of jobs and cut back its assets by two-thirds.
The way the South African government views it, however, is that instead of allowing the South African mines to be bought by 'foreigners', they should be 'brought back' to South Africa. Expect firms such as Royal Bafokeng Holdings, Pembani Group and even Sibanye Gold to be possible consortium members, all of them South African-headquartered.
Mark Cutifani, CEO of Anglo American, told Miningmx in an interview earlier this month that he was partial to good ideas, and had been approached with a proposal, but that he was under no pressure to sell.
"We could get a more favourable consideration in the way we structure things from the government, but nothing can stop us from selling the businesses," he said. "We are very open to different ideas so we're taking all the input and giving it serious consideration," he said.
Ultimately, however, Cutifani said he wanted "…. something that works for shareholders".
Asked if he would sell at all, given that commodity prices had improved in the first half of this year, he said: "We are generating cash from the assets and while we are generating value they can remain part of the portfolio. If we can't get full value in terms of the sales process, we will continue to operate them.
"The good news is the South African assets, including Kumba, are making cash and generating value and we're not pressed to make a sale in a short period. And if we are unable to sell the asset, we are quite happy to hold the asset," he said.
This would be particularly true of Anglo's stake in Kumba. The company generated enough cash in the six months ended June 30 to have wiped out net debt of R4.6bn and build a net cash position of R548m.
On the negative side, Kumba operates in an industry heavily over-supplied with Australian producers effectively using their corporate heft to elbow-out smaller competitors. There's also the question of the change in the mine plan of Kumba's flagship mine, Sishen, and whether Anglo was effectively 'picking the eyes out' of the orebody at the expense of its life of mine.
As for the coal mines, selling them in a standard trade deal could prove a complicated process given that Eskom is laying claim over ownership of the some of the assets, because it helped finance them, and has influence in dictating to whom Anglo could sell as it is the sole end-user of the coal.
Cutifani is philosophical; relations with Eskom have always been complex. "Our conversations with Eskom have been changing for the last four to five years," he said, adding that talks around selling the mines was "navigable".
It had been suggested by one or two participants in the banking sector that Eskom's desire to leave the cost plus model in procuring coal – in which it makes upfront capital payments for mine development where the coal is exclusively delivered to it – is making future Eskom deals hard to fund.
"It's a bit hard to judge if you are outside the conversation, but you can see it on the inside," he said of the banks. "We are less worried on the front line as we understand the conversation," said Cutifani of the business relationship with Eskom.