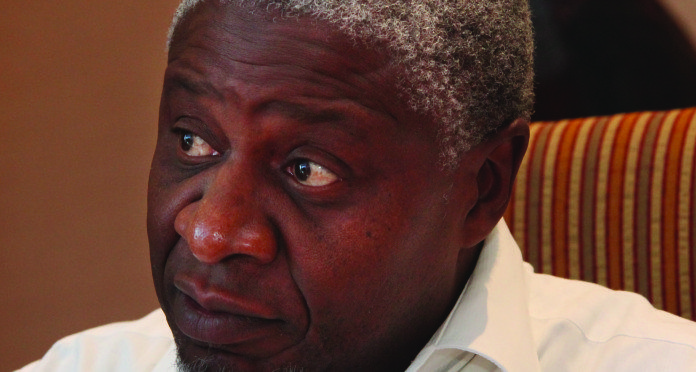 FORMER CEO of Exxaro Resources, Sipho Nkosi, has questioned whether the South African mining industry has "acted honestly" in its efforts to implement black economic empowerment (BEE) adding that it had benefited middlemen.
"I question whether the industry has acted honestly. There have been R300bn [BEE] deals in last 12 years, but in terms of change in South Africa, you don't find anything," he said.
"That is a big cost to us as an industry. You said you did the big deals, but only ones making money from it is the lawyers and finance houses," he added.
Nkosi, who is now chairman of a start-up investment management company, Talent10 Holdings, was speaking at a Joburg Indaba presentation in which delegates discussed 'The Cost of Mining in South Africa'.
Nkosi was instrumental in the creation of Exxaro Resources, a black-controlled company which also provided BEE credits to Kumba Iron Ore through its 19.99% stake in the iron ore producer, controlled by Anglo American.
He also called on the South African mining sector to ensure "our voices are heard" requiring participants to be "more proactive" and less reactive. "We need to lobby more and we need to clarify what we mean when we criticise legislation".
His comments come amid growing public discontent among the mining sector with the government led by the increasingly under-fire South African president Jacob Zuma.
In an interview with Bloomberg News at the Denver Gold Conference on September 19, Sibanye Gold CEO, Neal Froneman, said it was time for Zuma to go as questions about his governance was deterring new investment in the country.
Sipho Pityana, chairman of AngloGold Ashanti, said last week said Zuma had "no integrity" and his actions are putting South Africa at risk of a credit-rating downgrade to junk.
Nkosi was replaced at Exxaro by Mxolisi Mgojo who said at a media lunch last week that he would be joining a 40-person strong mission to the US in October aimed at tackling issues such as future investment in South Africa.
"It will be a tough job and we'll have to play 'rope-a-dope' but we must continue to believe in the future of our mining industry," said Mgojo.

COURT BATTLES
Speaking at the Jo'burg Indaba breakfast, DRDGold CEO, Niel Pretorius, said the mining sector should defend itself more robustly against illegal action by taking its complaints to the courts.
"We have indulged illegal behaviour in our labour relations when unions embarked on unprotected strikes," he said. "Once we started to allow that to happen, the certainty regarding labour relations went out of the window.
"It led to anarchy in certain areas," he said.