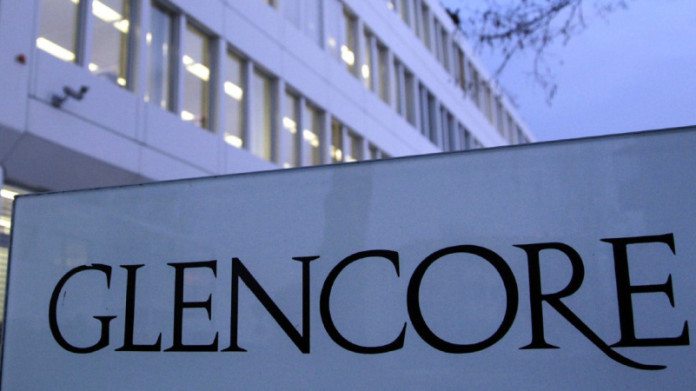 THE sale by Glencore of its GRail coal haulage facilities in Australia for some $870m sees the Swiss-headquartered group lower net debt by $5.4bn through asset sales alone in just over a year, some $400m in excess of its target.
This is a quite breathtaking response to the crisis of last year in which shares in Glencore fell 16% in a day amid concerns among its key shareholders that its net debt target of $27bn by end-2016 was insufficient.
The company raised $2.5bn through an equity issue, and immediately cut the dividend. It then set down asset sales, adjusting its net debt target to the 'low 20s', meaning $21bn to $23bn. It could, in fact, do much better than that target before the year is out.
There's still the possibility Glencore could sell its Lomas Bayas copper mine in Chile as well as the Vasilkovskoye gold mine in Kazakhstan which could see the net debt figure reduced through asset sales by another $1bn.
What's most impressive Glencore, however, is that it hasn't sold any of its prize mines; not even close. This has much to do with the "breadth" of the company which makes it like no other large, diversified mining group listed in Johannesburg.
"The deal … reminds investors of the breadth of Glencore's infrastructure assets," said Paul Gait, an analyst for Bernstein in London. "These assets tend to be under the radar given that they do not increase revenue but rather lower costs," he said.
"As such, we believe that the market often underestimates the variety of Glencore's portfolio, and hence the company's ability to raise cash."
GRail is non-core to Glencore and non-mining. "This is not another asset disposal at the bottom of the cycle," said Gait. Glencore has also locked in its haulage requirements with the buyer for a 20-year period.
The subsequent announcement of third quarter production results, generally interpreted as "a solid performance" by the market supports the point about the quality of assets.
"Despite a strong rebound this year, we still see further re-rating potential," said Credit Suisse in a note dated November 3. "Deleveraging and divestment targets have now been met following the recently announced disposal of Grail and, together with the rebound in cash flows, should trigger a dividend restart in early 2017," it said.
There's also the impact of a doubling in thermal coal prices this year as a $10 per tonne price improvement in the fuel parlays into $1bn in additional earnings before interest, tax, depreciation and amortisation. "Even with an expected easing in prices next year the upgrade risk to consensus remains substantial," said Credit Suisse.
A reduction by Glencore in the output of key metals its produces is also having a positive effect, especially in zinc the output of which Glencore cut by some 30%.
"The company is starting to reap the benefits of its supply discipline," said Gait, adding that the zinc price was up 54% since the start of the year.
In response, Glencore has started to slowly resume production, which totalled 282,700 tonnes in the third quarter – a 29% reduction year-on-year, but 13.4% higher quarter-on-quarter.
Said Investec Securities: "While a cynical view may be that they are only cutting back on high cost production that would otherwise be unprofitable, it does appear to reflect an owner- rather than manager- mentality".