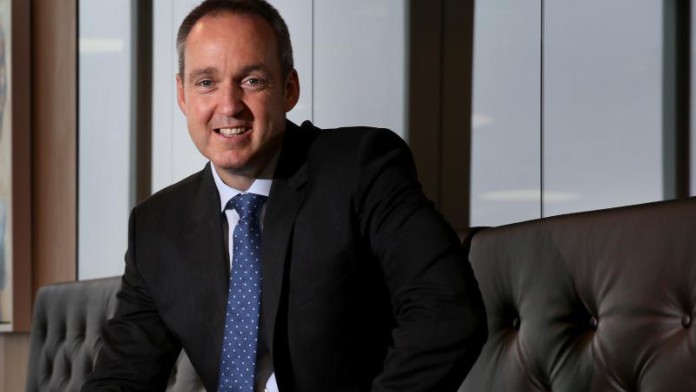 SOUTH32 lifted the prospect of building on its debut dividend last year after the Perth-based firm's CEO, Graham Kerr, said it had "strengthened" its financial position in the six months ended December 31.
The group said in August it would pay a dividend of one US cent per share after reversing some $400m in net debt at formation to net cash of $312m end-June 30 (subsequently increased to $551m in the September quarter).
Kerr said in a December quarter and half year production update today that the group had strengthened its financial position in the period owing to "… stronger commodity prices and our significant operating leverage". South32 is due to report its interim financial numbers next month.
RBC Capital Markets analyst Paul Hissey said in a note that South32's net cash could be $700m as of the half year. The recent price performance of metallurgical and thermal coal as well as manganese was behind the net cash improvement.
"Given the lack of debt on the balance sheet, there is potential for capital management and/or shareholder returns to be outlined in the financial results, although we think it is possible the market may be largely anticipating such an announcement and therefore risk could be to the downside if absent," he said.
South32 said in its production update that it had increased manganese production from South Africa 23% to 934,000 wet metric tonnes (wmt), and said it would continue to opportunistically exploit the market.
Production from its South African manganese assets increased by 177,000 kwmt following a draw-down of concentrate stockpiles at the Wessels mine and the use of higher cost trucking to access export opportunities.
Manganese ore production would be configured for 2.9 million (wmt) on a 100% basis in the current financial year. The company shares the assets with Anglo American through Samancor.
South32 said it would remain opportunistic in manganese "… when market fundamentals are supportive". The price for manganese ore had increased to about $7.50 per dry metric tonne unit to China from $3/dmtu a year earlier.
Improved prices had encouraged more manganese production with South Africa likely to have produced one million tonnes more of the mineral in 2016, at some 11 million tonnes, than in 2015.
The closure of South32's North Plant at its Wolvekrans-Middelburg Complex (WMC) had contributed to a 9% decline in thermal coal, equal to 1.6 million tonnes (mt) in the six months ended December 31. Production was 14.8mt in the period.
Export thermal coal sales from South Africa were also lower owing to a 14-day maintenance shutdown on the Richards Bay coal line. The shutdown had been extended by four days to accommodate maintenance requests from Eskom. Saleable coal would be 30.9mt in the 2017 financial year of which 13.9mt was export product.
At its Australian metallurgical coal mine Illawarra production was on target for 8.1mt for the 2017 financial year. This was after last year downgrading output from 9mt. The mine's Appin Area 7, where there was a two-week strike, had returned to full capacity and "remediation work" at its Appin Area 9 section was continuing.