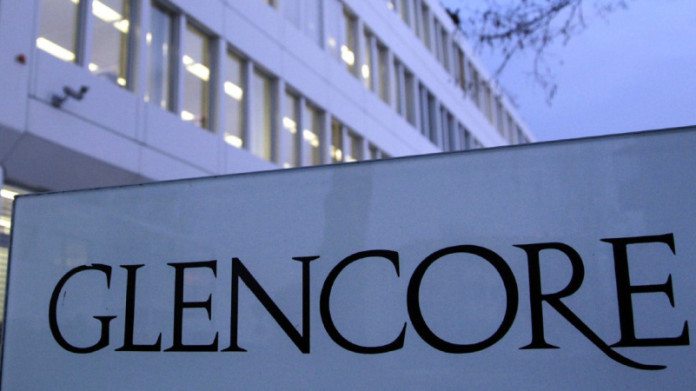 GLENCORE delivered production numbers in line with guidance with key metals copper and zinc down year-on-year owing to production cuts, while coal was also lower.
The response from investment analysts was positive with two saying the Swiss-based trader and mining group was due to re-rate as the market had not fully priced in the production stability of its industrial division.
"There were no surprises from the report today, and this is good," said Bernstein analyst, Paul Gait. "The mining business appears strong enough now to support the restructuring of the business (which is near completion in our opinion)."
Said Myles Allsop, an analyst for UBS: "We have a 'Buy' rating on Glencore as we believe its valuation is attractive, it offers leverage to commodities which have the most attractive fundamentals (copper/zinc), and it should deliver material volume growth from latent capacity".
"We expect the share to re-rate as returns step up," he said
Credit Suisse said Glencore's deleveraging strategy was largely complete, but that this had not been fully acknowledged by the market.
"We do not believe the reduction in debt levels and recovery in cash flows has been fully priced in by the market, the business is well diversified and latent capacity growth in copper and zinc has the potential to expand group production volumes by ~20% by 2019 at very low capex," it said.
Shares in Glencore were flat in the first few hours of trade in Johannesburg, but on a 12 month basis there has been a recovery of some 190%.
Some 18 months ago, Glencore management faced serious questions about $27bn in net debt amid widespread scepticism regarding metal and mineral prices.
It responded by raising $2.5bn through an equity issue, and immediately cutting the dividend. It then set down asset sales, adjusting its net debt target to the 'low 20s', meaning $21bn to $23bn before then beating this target by taking net debt to between $17bn to $16bn as of end-December.
It has since joined its 9% shareholder Qatar Investment Authority (QIA) in a €10.5bn swoop for 19.5% of Russian oil company, Rosneft, and also announced it was "studying options" regarding lifting its stake in the 1.8bn Mutanda Mining Company, a producer of copper and cobalt that mines in the Katanga province of the Democratic Republic of Congo.
These statements are broadly interpreted to mean Glencore's period of austerity is now at a close and even that the bear market in commodities is drawing to a close for it, if not for the market in general.
Barclays analyst, Ian Rossouw, said Glencore was trading on "attractive valuation metrics" including free cash flow yield.
He added that stripping out the valuation of the group's marketing division, the industrial business (mining) was trading on a price:equity multiple of 7.2 x – a 30% discount to other diversified mining companies.