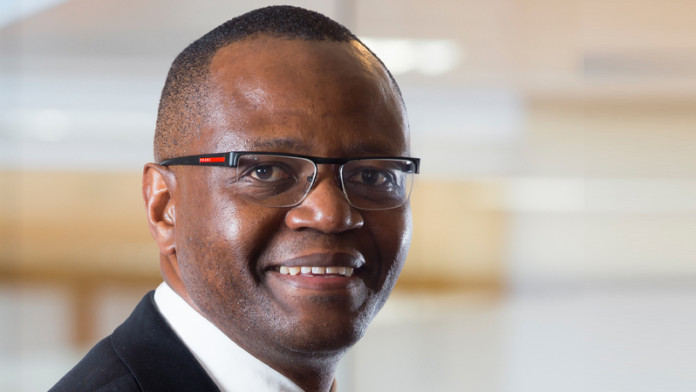 MINING shares of all stripes are certain to be affected if mines minister, Mosebenzi Zwane, makes good on a promise to gazette a "revolutionary" new mining charter, the third since 2004.
Speaking on May 16 ahead of his budget vote in Parliament, Zwane described the new charter as "a revolutionary tool" that would also quell industry threats that a document without its imprimatur would be sent to the courts.
How Zwane intends to achieve this – bringing about radical economic transformation whilst simultaneously becalming the Chamber of Mines – is a mystery, especially to the chamber which is yet to see the document.
The last sight of the mining charter redraft was in November when the Department of Mineral Resources (DMR) appeared before a parliamentary committee. At that point, the charter raised the prospect of additional levies and taxes of up to R3bn a year whilst R2bn already contributed by the mining industry for human resource development would be diverted into a new tax collection entity, the provenance and oversight of which was unknown.
So much for government intentions. What, though, will be the South African mining industry's contentions when the charter comes to light? Some clues were given during the Chamber of Mines annual general meeting (AGM) on May 24.
Delivering the annual address, outgoing Chamber president, Mike Teke, acknowledged that whilst there was plenty still to do, transformation had nonetheless been achieved through the creation of large mining groups such as Exxaro Resources, Royal Bafokeng Platinum, and African Rainbow Minerals.
In addition, ownership of these companies was 50% by South Africans of all racial groups whilst the balance was held by foreign investors – many of whom supplied critical investment dollars on which the industry depended.
"None of these companies are owned and controlled by the mining magnates of old who exist only in the minds of those who are trying to sell, for mischievous ends, the notion of white monopoly capital," said Teke.
Then, he added: "All of this makes questionable the point and usefulness of the 26% target which was conceptualised in a different era. We do need to be thinking more creatively about how our economy, and our industry in particular, can and should be transformed".
The 26% to which Teke refers is the equity target to be sold to black-owned companies on a willing seller, willing buyer basis as per the original charter, promulgated in 2004. Speculation has it that Zwane is pushing for an increase in the target to 30% and that that target should be kept in perpetuity, even if the black-owned partner redeems its investment.
Responding to questions after the AGM, Andile Sangqu, executive head of Anglo American SA, and vice-president of the chamber, said South African's mining industry "…should not be chasing targets, but thinking about the end stage of what a transformed society should look like".
"Ownership is important, but it has to be a composite of all pillars of transformation. We should have an end-game in mind so we are working towards something that is clear and well articulated," he added.
How this marries with Zwane's vision for the charter is anyone's guess until the document is published, but Nedbank Securities analyst, Leon Esterhuizen, is concerned the sector is lurching towards another crisis.
"We believe that the minister set the tone when he referred to the latest charter as 'one of the most revolutionary tools ever seen'. The implications of this third charter could be dire for mining companies, in our opinion."
"If the proposed Charter III (which was published for comment in 2016) was anything to go by, every BEE deal completed to date (as well as any future deal) will need to be restructured," he said.