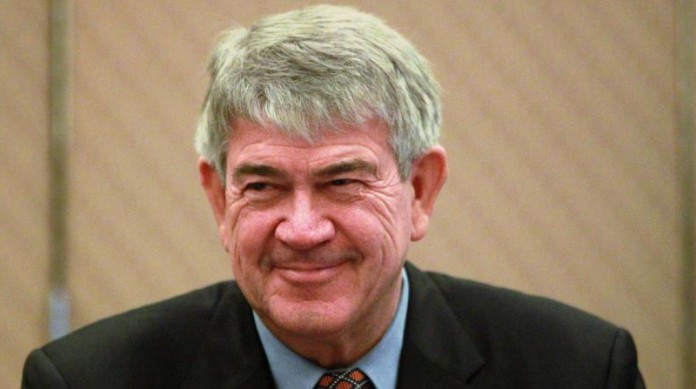 PALLINGHURST Resources would "promptly engage" with shareholders after two of its long-standing non-executive directors resigned from the company ahead of yesterday's annual general meeting (AGM) that may otherwise have been stormy.
Clive Harris and Stuart Platt-Ransom resigned as independent non-executive directors of Pallinghurst Resources following opposition to their re-election. Resolutions for their re-election were subsequently withdrawn from the AGM which proceeded smoothly as other resolutions, including adoption of the remuneration policy, were passed.
John Biccard of Investec Asset Management told BusinessLive last week that shareholders ought to "think carefully" about the AGM resolutions and the remuneration policy in which it was proposed to more than double board fees.
Biccard was also critical of the takeover and delisting of UK-listed Gemfields, in which Pallinghurst was the largest shareholder, because it might lead to a flight of intellectual capital from the company.
Some 22% of shareholders voted against the proposed remuneration policy with 78% voting in favour. The vote was academic, however, as the resolution was non-binding on the company.
Said Brian Gilbertson, executive chairman of Pallinghurst: "In advance of yesterday's annual general meeting, certain shareholders had voiced the desire to vote against the two gentlemens' reappointment.
"We shall seek to engage promptly with those shareholders, to establish and address their concerns. As an operating mining company, Pallinghurst will participate in regular shareholder interaction".
The takeover of Gemfields is part of a strategy by Pallinghurst to restructure into a fully-fledged operating company which may see the absorption of its other investments. It involves cancelling a management agreement in the current investment company structure and enrolling the principal managers – including Gilbertson, CEO Arne Frandsen, and CFO, Andrew Willis – as salaried employees.
Pallinghurst's senior executives Sean Gilbertson and Priyank Thapliyal will be similarly employed on the company's main board and will be joined by Erich Clarke and Kwape Mmela who will replace Harris and Platt-Ransom.
Frandsen said the focus in respect of Gemfields was to cut debt and lower costs, steps he described as part of the "urgent revitalization" of the company which was in "tight financial circumstances".
"With debt levels at Gemfields at an all-time high, the need for conservative financial management is evident," he said. "That said, further investments in the operations will be sought to secure profitable expansion and growth."