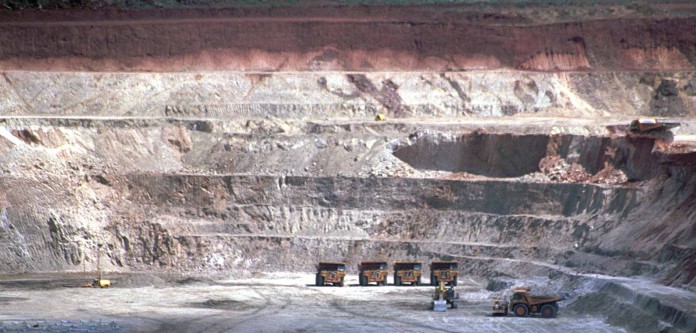 ANGLOGOLD Ashanti joined Acacia Mining in entering into arbitration over legislative changes in Tanzania which entitles the East African country's government to renegotiate business agreements with mining firms.
Among the changes are a provision for the Tanzanian government to take a 16% stake in mining assets at no cost with the right to buy shares equal to half the business. Revenue royalties could also be increased to 6% from 4% previously.
AngloGold operates the Geita gold mine in Tanzania which, at production of 489,000 ounces of gold last year, was comfortably the group's single largest mine contributing nearly 40% of continental Africa's 1.3 million oz. Gold production from continental Africa (excluding South Africa) is equal to 36% of total AngloGold output.
In a presentation earlier this year, AngloGold said there was potential to extend Geita beyond its current eight year life (closing 2025). There were also plans to increase production this year.
"AngloGold Ashanti's subsidiaries are seeking a constructive dialogue with the GoT [Government of Tanzania], and its agencies, to gain assurances that Geita Mine will not be affected by these legal and fiscal changes," it said in a statement to the Johannesburg Stock Exchange today.
"In the circumstances, the subsidiaries have, however, had no choice but to take the precautionary step of safeguarding their interests under the MDA [Mine Development Agreement], by commencing arbitration under the rules of the United Nations Commission on International Trade Law as clearly provided for in the MDA," it added.
The MDA, signed between the Tanzanian government and AngloGold subsidiaries – Samax Resources and Geita Gold Mining – was agreed about 20 years ago and was "… instrumental in the decision to make the significant investment in the development of Geita Mine at a time of significantly lower gold prices and when Tanzania was an untested jurisdiction for new mine development," said AngloGold.
In that time, it was returned about $1bn to the Tanzanian government and $130m in tax take alone last year. It contributed $593m in revenue to the output of the country as measured by the gross domestic product in 2016. The mine employed an average of 3,748 people last year in permanent and contractor provisions.
Acacia initiated arbitration proceedings on July 4 whilst backing direct talks between its largest shareholder, Barrick Gold, and the Tanzanian government to succeed.
It is also embroiled in a dispute with the Tanzanian government which claims the company has under-estimated the value of concentrate exports. As a result, concentrate has been impounded at the Dar-es-Salaam port since about April, a position that is threatening the viability of Bulyanhulu and Buzwagi, the two Acacia mines from which the concentrate was produced.
A host of mining companies operating in Tanzania requested share trading suspensions on July 3 following the emergence of the terms of legislation.
"The good news is that the three new laws … at least sets up a platform for negotiation which should lead to some resolution for companies in limbo, like Acacia which is currently barred from exporting concentrates," said Investec Securities earlier this month.