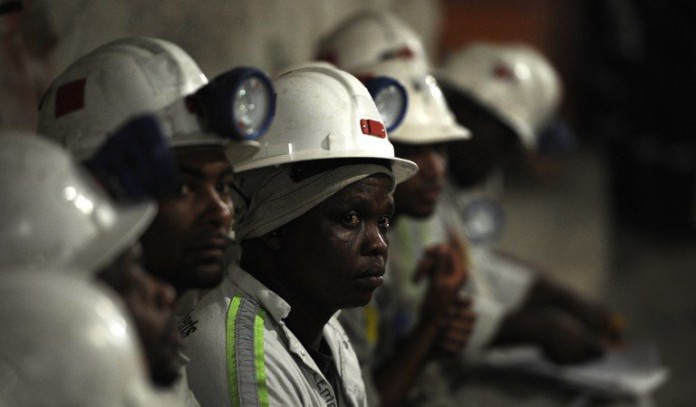 UP to 100,000 direct jobs were at risk in South Africa's mining sector owing to a deterioration in regulatory and operating conditions, including decreased productivity and inappropriate work stoppages, said the Chamber of Mines.
Responding to a press statement by the National Union of Mineworkers (NUM), which today called on the African National Congress to denounce job losses in the sector, the Chamber said the redraft of the Mining Charter could heap further pain on the sector.
The NUM blamed the private sector for maximising profit-taking over workers following announcements of some 8,500 potential job losses at AngloGold Ashanti and 2,651 at Bokoni Platinum Mines in which Anglo American Platinum has a stake. The Chamber said, however, the mining sector had not been supported.
Between 2014 and 2016, the South African mining industry had made an accumulative net loss of about R50bn, partly owing to steep increases in electricity costs, higher labour costs which outstripped inflation, and lower productivity. The "inappropriate application" of Section 54 stoppages had also "served to undermine the sector", it said.
Consequently, 70,000 jobs had been lost in the sector between 2012 and 2016. "It is unfortunate that the industry received little support from other stakeholders and was left to battle the crisis and try to remain viable on its own," it said. The Mining Charter redraft would further raise costs through direct and hidden levies "… further jeopardising current operations and the viability of new ones," the Chamber said.
"As many as 100,000 direct and 200,000 indirect jobs could be at risk in the short to medium-term," it said.
"Our industry's future, and its ability to continue to provide employment and benefits to employees, depends on the ability of its stakeholders (government, labour and mining companies) to actively consult each other and work together to create conducive policy, legislative and operating environment that facilitates transformation and realises the economic potential of the mining sector for the benefit of all South Africans," said Roger Baxter, CEO, Chamber of Mines.
Meanwhile, the NUM also called for the resignation of mines minister, Mosebenzi Zwane. "We really feel the man is not for the industry," said NUM president, Piet Matosa in an interview with City Press. "We will consider joining hands with those that are not happy with him … We are really about to ask the ANC and the president to remove him if he won't resign himself," Matosa added in the interview.