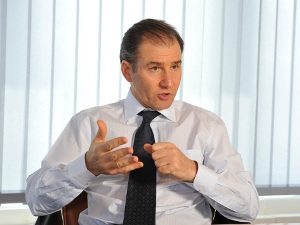 Glencore is the leading global producer of "Tier 1" commodities copper, cobalt, zinc and thermal coal and is the best-placed large cap company to benefit from the electric vehicle (EV) revolution according to CEO Ivan Glasenberg.
Giving a presentation during Glencore's "investor day" held on December 12,  Glasenberg commented that EVs would be a "disruptive force" in the world commodity markets but Glencore was "uniquely positioned with our commodity mix" to benefit, in particular because of the group's forecast strong production growth in copper, nickel and cobalt over the next three years.
Glasenberg said these three commodities "offer compelling fundamentals when coupled with persistent supply challenges."  He pointed to the dearth of new copper mining projects coming on stream and commented, " higher metal prices will be required to incentivise the next generation of mine projects to feed longer-term demand growth."
In its efforts to quantify future demand levels for these metals at a target sales level of 30m EV's  by 2030 Glencore commissioned the CRU group to model metal requirements "across the supply chain from generation and grid infrastructure through to storage, charging and vehicles."
Glasenberg said that the additional forecast metal requirements by 2030 amounted to 4.1mt of copper (equivalent to 18% of 2016 supply)  plus 1.1mt of nickel (56% of 2016 supply) and 314,000t of cobalt which was equivalent to 314% of 2016 supply.
He added he did not believe it would be possible to produce  that amount of cobalt and quipped that, "my cobalt trader is very much in demand at the moment. He feels very important."
Glasenberg pointed out that forecast EV-related metal demand becomes significant from as early as 2020 when estimates are an additional 390,000t of copper; 85,000t of nickel and 24,000t of cobalt will be needed.
Glasenberg concluded that "transportation and mobility will be transformed – driven by environmental pressures, political mandates, consumer experience  and technological progress."