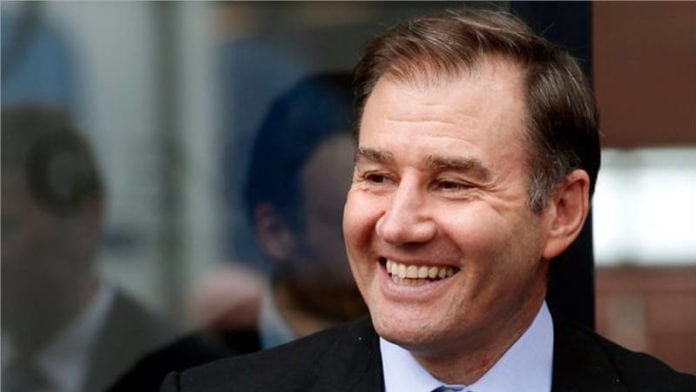 IVAN Glasenberg, CEO of Glencore, expressed confidence in the newly appointed South African president, and former business partner, Cyril Ramaphosa, saying he would be "… a very good president for the country".
Glencore and Ramaphosa had interests in joint venture company Shanduka Coal which Ramaphosa, through Shanduka Group, went on to control. At the time, around 2012, Shanduka Coal owned the Graspan colliery and the Middelburg Townlands colliery and extension, located near Middelburg, as well as the Springlake colliery located near Newcastle in South Africa's KwaZulu-Natal province.
"We know him," said Glasenberg today in questions following the group's full-year results presentation. "He will be a very good president for country. It has had a good impact on the exchange rate and he will create more investment opportunities in the country. We were happy to invest under the old leadership, but we hope there will be more investment in South Arica," he added.
In his State of the Nation Address on February 16, Ramaphosa struck a pro-investment tone and offered an olive branch to the South African mining industry, saying there should be a way government and the Chamber of Mines could avoid litigation over the Mining Charter. The Chamber sought a High Court review of the Charter following its publication in June 2017 containing new provisions on transformation which it said were not practical.
The Chamber subsequently postponed the High Court review, which was due to take place on January 19 following the personal intervention of Ramaphosa. The two sides are now due to negotiate a new Mining Charter.
Steve Kalmin, Glencore CFO, said the improvement in business climate in South Africa was a two-edged sword for the group as it had strengthened the rand agains the dollar which had the economic effect of depressing revenues from previous levels. "It will affect our costs as the rand is stronger so we have a win/loss on that side," he said. "But it's good for the country so it bodes well," he said.
Glasenberg said Glencore was "happy to invest in South Africa. We always thought South Africa would be okay. We did the Chevron deal under the old regime. We now get more confident about the future. But we never pulled back from South Africa with coal and ferroalloys, and now with oil refinery and distribution units," he said.
In October, Glencore made light of the then regulatory and political crisis in South Africa by offering nearly $1bn (R13.7bn) for control of US group Chevron's southern Africa downstream oil and lubricants business. It said at the time it would spend $973m in cash buying a 75% stake in Chevron South Africa which has crude oil input capacity of some 100,000 barrels per day at its Cape Town refinery, as well as a trading team, and a separate lubricants manufacturing plant in Durban.