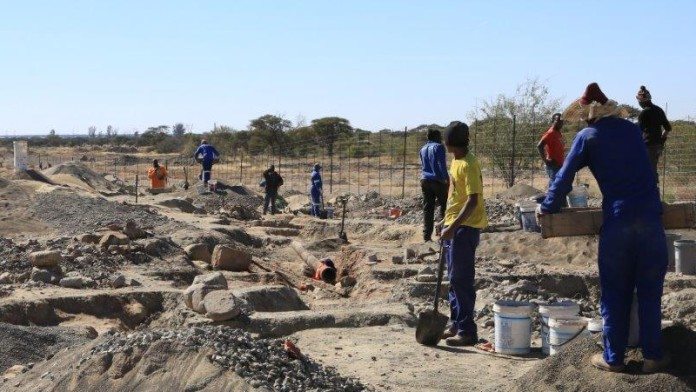 SOUTH Africa's Department of Mineral Resources (DMR) is to roll out the legalisation of artisanal mining activities beginning with an agreement between informal miners working on the fringers of Kimberley's diamond fields in the country's Northern Cape province.
South African mines minister, Gwede Mantashe, said that "… where it was safe to do so", and excluding any artisanal activities on the country's underground operations, the DMR planned to make mining permits available where miners can apply for properties from as little has five hectares.
"We have been able to take a lot of miners through an induction process," he said, adding that another area where artisanal mining could be formalised would be near the property of certain chrome mines which operate in a number of regions including the North West, Mpumalanga and Limpopo provinces.
"In the Limpopo province, in Burgersfort area, Samancor [Chrome] holds a whole range of mining assets," said Mantashe. "We have held meetings with them [the company] and zama-zamas and we will use Kimberley as the benchmark. There are also areas in KwaZulu-Natal – mostly in the coal sector – and in Mpumalanga province. I can't say what the scale of artisanal mining is, but they keep popping up," he said.