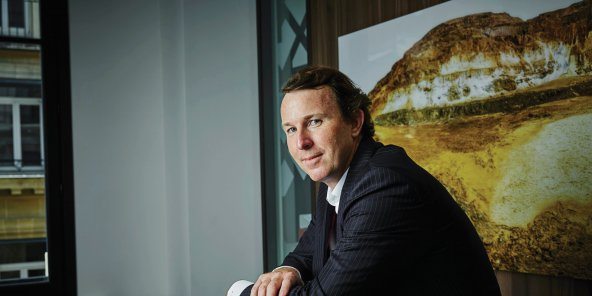 THE newly commissioned Houndé mine in Burkina Faso made all the difference to Endeavour Mining's March quarterly results as the successful ramp-up of operations not only boosted production but dropped costs significantly.
CEO Sébastien de Montessus commented: "At Houndé, we are seeing particularly strong cash flow as the asset has already generated over $100m in all-in margin since commercial production began in November last year.
"This strong performance was also a key contributor to both the improved group all-in sustaining cost (AISC), which was well below $800/oz for the quarter, and the significant increase in operating cash flow." De Montessus said Endeavour was well on target to achieve financial year 2018 guidance for gold production of between 670,000 ounces and 720,000 oz and AISC of between $840 and $890/oz.
Toronto-listed Endeavour operates five mines in three West African countries – Burkina Faso, Mali and Cote D'Ivoire – and is the largest gold producer in Cote D'Ivoire.
De Montessus stressed Endeavour's focus on growing its business organically through its own exploration work to meet a strategic five-year target of finding indicated resources totalling between 10 million oz and 15 million oz of gold. That exploration effort is split between "brownfields" projects near existing mines – of which Hounde is the most important with a budget of $9m for 2018 – and "greenfields projects" which are largely being targeted in Cote D'Ivoire.
De Montessus said Endeavour had focussed on Cote D'Ivoire because it – together with neighbouring Burkina Faso – were the least explored of the main West African gold producing countries. "Mali and Ghana have been far more intensively explored because, until recently, it was not possible for exploration to take place in Cote D'Ivoire and Burkina Faso for political reasons such as civil war," he said.
Cote D'Ivoire is where Endeavour's next major project – the carbon-in-leach plant at the Ity Mine – is under construction and due to be commissioned in the middle of 2019.
De Montessus largely ruled out the possibility of Endeavour engaging in further merger and acquisition activity to grow its business although the group did briefly consider a merger with London-listed Acacia Mining in 2016 and bought TSX-listed explorer Avnel in 2017 to get control of the Kalana project in Mali.
"We looked at Acacia for strategic reasons, but we felt it was not the right decision and you have seen what happened there subsequently. Sometimes the important deals are the ones that you do not do.
"Avnel had brought Kalana to the point where the next stage was construction and they were not really into building mines. We are and that deal made sense for us."
De Montessus added Endeavour might look for further Avnel-type acquisitions, but was unlikely to buy a producing mine because these invariably did not meet Endeavour's required metrics or were just too expensive.
Asked about dividend policy, De Montessus said Endeavour would look towards starting dividend payments by end-2019/early 2020 when cash was flowing in from the completed Ity CIL plant as well as Hounde while capital expenditure would have been reduced.