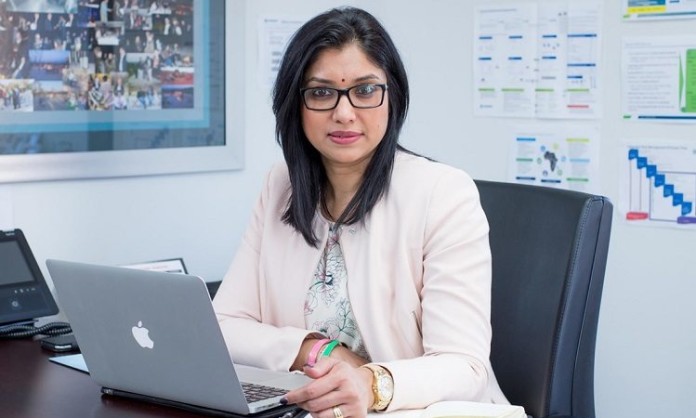 VEDANTA'S Southern Africa ambitions have been given greater definition following the creation of Africa Base Metals, an entity through which its zinc and copper asserts in South Africa, Zambia and Namibia will be managed, and fall under the purview of Deshnee Naidoo, currently CEO of Vedanta Zinc International.
The UK-listed group has previously given notice of its intention to expand its African presence. On May 2, it announced it was studying an $800m refinery at its Gamsberg facilities in the Northern Cape province which builds on the existing Gamsberg/Skorpion project. Two weeks earlier, it said it would take spending in Zambia to $1bn by adding $700m worth of new copper production at its Konkola Copper Mines (KCM).
The group's executive chairman, Anil Agarwal, has voiced his ambitions for further investment in southern Africa. In lauding Anglo American for retaining its South African assets, he suggested the two companies to work on joint ventures. Agarwal has a 21% stake in of Anglo American (2% directly in his personal capacity, and the balance in two mandatory exchangeable bonds). Importantly, he has a significant voting block.
The creation of Africa Base Metals is primarily aimed at extracting synergies between the southern Africa assets – as well as Copper Mines of Tasmania.
"Ms Naidoo's appointment signals the Vedanta group's ongoing commitment to enhancing its African operations, and will seek to identify and drive synergies across these operations in terms of operational excellence, procurement, marketing, people development, and the investment in communities, in line with the group's vision of business with purpose," the group said in an announcement on May 15.
Naidoo was previously employed at Anglo American as CFO of its thermal coal mines. As CEO of Vedanta Zinc International, she has led the development of the $400m Gamsberg Project, scheduled to commission in the middle of this year. "Deshnee has successfully brought on new production at Gamsberg and won the respect and confidence of the teams that she leads," said Agarwal who added he was "delighted" to have "a woman leader" at the helm of the African operations.
A prior decision by Steven Din, who is KCM's MD, to leave the company created the opportunity to have single management over the Zambia and South African assets. Din will leave the company in July.