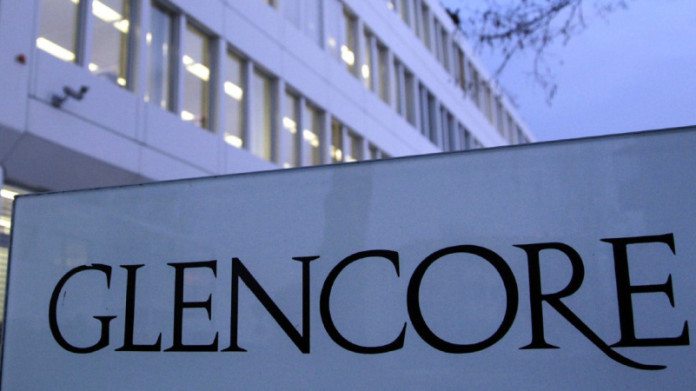 GLENCORE will take advantage of its under-performing share price this year by launching a buy-back programme of up to $1bn in value.
The programme, to be run through Citigroup Global Markets, will consist of a first stage repurchase for a maximum aggregate amount of £350m, starting today and closing on August 7, a day before the announcement of the group's half-year results. Thereafter, the company with Citigroup would make a call on whether to proceed with the remainder.
The buy-back represents 1.6% of Glencore's market capitalisation and about four to five days of average daily volumes over the past month, said Barclays Capital in a note, adding that the buy-back was a proactive response to "extreme" share price activity lately.
On July 2, shares in Glencore lost up to 12% of their value intraday after the company announced it had been instructed by the US Department of Justice by subpoena to provide it with detailed records related to its Nigerian, Democratic of Congo and Venezuelan trading activities. The subpoena was issued in terms of the Foreign Corrupt Practices Act and United States money laundering statutes.
"Expectations of a buy-back had increased more recently amongst investors as the shares had continued to underperform," said Goldman Sachs. "The announcement today is likely to enforce the view that Glencore is likely to focus on investor returns over M&A in the near term. As such, we see today's announcement as a positive for the shares," it said.
Credit Suisse added in a note that the buy-back was further acknowledgement the company remained fixed on shareholder returns amid a mining market that is ever so gradually moving back to high growth, especially merger and acquisition activity.
"A concern for some investors has been that this cash will never be returned to shareholders and instead be rechanneled into perpetual growth and M&A," said Credit Suisse. "Today's announcement shows in itself this is not true but also brings pro forma net debt closer towards the company's self-appointed upper net debt limit of $16bn which should diminish the likelihood of any major M&A activity over the next six months".
"The $1bn buy-back signals management's confidence in its underlying business and value of its shares which is a welcome development given recent events," said Barclays Capital.
Investec Securities said the proposed buy-back of shares "… aligns well with what we were saying … when we said that there is unlikely to be a more accretive transaction than its own shares right now. While buy-backs are not necessarily a driver of share price appreciation … this is a signal that Glencore management will act on the value opportunity," the bank said. Shares in Glencore were 3.8% higher in early Johannesburg trade adding some shine after a week of tumultuous losses.