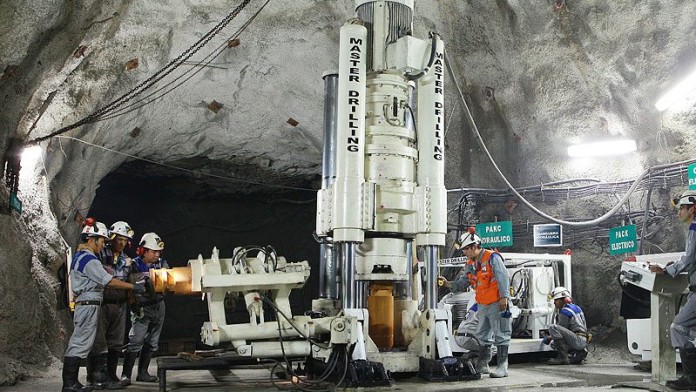 MASTER Drilling, the Johannesburg-listed mining technology company, is to access "… smaller scope civil engineering projects and broader mining industries" by means of a joint venture with Ghella SpA, an Italian construction company specialising in infrastructure.
"This joint venture is aligned to our strategy of pursuing a wider and more diversified footprint," said Danie Pretorius, CEO of Master Drilling. The joint venture will operate under a newly established company called TunnelPro.
"Through TunnelPro and Master Tunnelling, Master Drilling will access projects in new sectors and across various countries whilst providing a platform for further vertical integration and risk mitigation," said Pretorius.
Master Drilling has sought to offset mining cycle volatility by establishing business in different geographies and industrial sectors.
On September 5, Master Drilling announced it had bought Atlantis Group, a South African mining contracting company, for R107.5m in a transaction that the firm said augmented its "… pool of skills and expertise" in India, Brazil and Zambia where both Master Drilling and Atlantis have active raise boring businesses. In South Africa, Atlantis has a mining suppliers and parts manufacturing business.
In terms of the TunnelPro joint venture, the entity has bought SELI Technologies, an Italian company that designs and manufactures tunnel boring machines and provides project support to the civil construction industry.
SELI was contracted by Master Drilling in order to construct a mobile tunnel borer which was used in the horizontal and near horizontal development of mines which could support 80% of the underground mining industry's access and contact tunnel infrastructure.
The joint venture will be owned 51% by Ghella and 49% by Master Drilling. The purchase consideration for the shares in SELI Technologies contributed by Master Drilling will be settled from available internal resources, the company said.
Ghella was established in 1894.