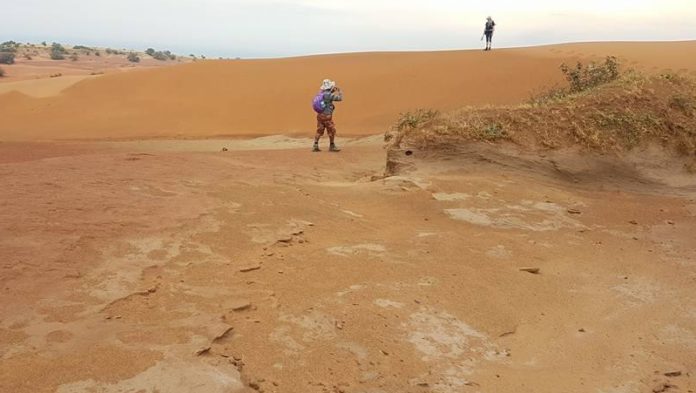 SOUTH Africa's Department of Mineral Resources (DMR) has called for a vote on whether the community wants mining activities at the long-disputed site of Xolobeni in the country's Eastern Cape province.
Termed "an independent survey", community members will once and for all dictate whether mining of mineral sands will proceed, according to the DMR's proposal unveiled today. "On the basis of the outcomes of the survey, we will then take a firm decision on the way forward," said mines minister Gwede Mantashe in a DMR statement.
"If the community says no, there will be no mining. If the community says yes, mining will proceed. If mining goes ahead in Xolobeni, it must be sustainable and coexist with tourism, agriculture and other economic development initiatives," he said.
This follows Mantashe's visit to the Xolobeni community today which represents his second meeting with the broader community located in Bizana. The survey is in line with one of the outcomes of the court judgment of the High Court in North Gauteng last year, said the DMR. The judgement called for "thorough consultation of the Xolobeni community prior to any granting of a mining right".
"Whichever right-owner is granted the licence to mine must also adhere strictly to the provisions in the MPRDA and Mining Charter, including implementation of social and labour plans," said Mantashe. The survey, which is intended to establish if mining will proceed in that area, will commence in the next few weeks, the DMR said.
The Xolobeni community has through the Amadiba Crisis Committee (ACC) been fighting plans by an Australian company to mine mineral sands on their land for years. South Africa's High Court submitted a ruling in December which found that the minister could not grant mining rights without receiving the blessing of the community first.
However, Mantashe has been determined that the entire community express its opinions on the prospect of mining in the region which the ACC has condemned. The minister is up against the formidable rights activist and attorney, Richard Spoor, who said last year that Mantashe's continued involvement in the community could spark violence.
Mantashe has generally been in favour of mining the region, saying the public response to industrial activity was wrong-headedly looking only at potential negatives instead of positives that might flow from development.
"It's treated like a curse, rather than a blessing," he said.
"It is not treated as wealth, it is treated more from the negatives. A polluter, these days it's the deprivation and all those things. That worries me a great deal," he said.