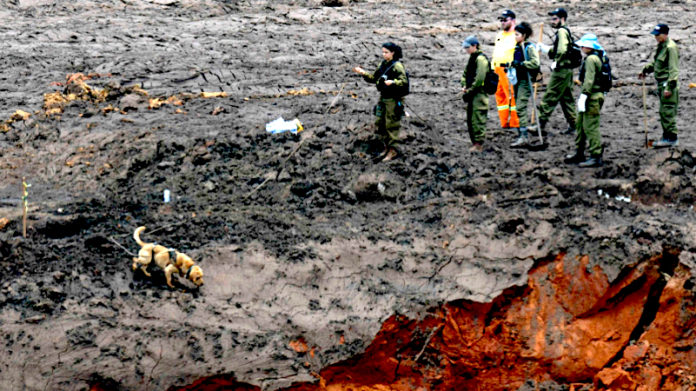 BRAZIL'S government banned new upstream mining dams in the wake of the Brumadinho disaster which has so far claimed 169 lives, said Reuters.
The government also ordered the decommissioning of similar upstream dams by 2021, a development that would impact 50 such installations in Brazil's mining heartland of Minas Gerais state alone, the newswire said.
The new regulation orders mining companies to present independently-produced decommission plans by August and ensure that those plans are executed by 2021. This comes as the death toll from Brumadinho rose to 169 people as of Sunday night (February 16), with 141 people yet to be located.
Brazil is still reeling from the 2015 collapse of a larger dam, owned by the Samarco Mineracao SA joint venture between Vale and BHP, that killed 19 people in the South American nation's worst environmental disaster
Mark Cutifani, CEO of Anglo American, said earlier this month he had confidence in Anglo's tailings technology. "We do an independent technical review every 12 months. Where people are talking about independently verifying these dams, we are already doing it," he said. "What's happened is a tragedy," he said in reference to Brumadinho. "We don't know details about it, but we've got strong internal controls on our facility," he said.
Anglo re-opened its Minas Rio iron ore pipeline in the fourth quarter of the 2018 calendar year following a leak of slurry that resulted in its shut-down for most of the year, at a cost to pretax earnings of $400m.