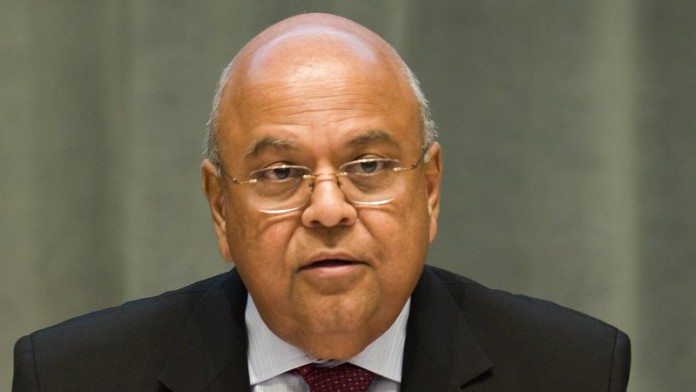 SOUTH Africa's public enterprises minister, Pravin Gordhan, revealed an embarrassingly shallow understanding on Tuesday evening of the mining industry's multi-year struggle for policy certainty.
Asked by a questioner after his speech at the pre-AGM dinner of the Minerals Council SA (MCSA) what president Cyril Ramaphosa's government was doing to recover the billions of foreign investment lost under President Jacob Zuma's administration, Gordhan said the
investment summit was held last year as a first step to understanding investors' concerns.
A major concern that had affected the mining industry was policy uncertainty, Gordhan admitted, but most of those uncertainties had now been cleared up by Mineral Resources minister Gwede Mantashe. "A few issues are going to court but I would recommend that you should rather sit around a table and come to an agreement," Gordhan said.
Late in March, the MCSA filed an application for a judicial review of Mining Charter III after more than six months of attempting to explain to minister Mantashe why various provisions, in particular increased black ownership requirements for renewals and transfers of mining rights, will not encourage investment into South Africa's mining sector. Before
Mining Charter III, the MCSA spent more than two years trying to discuss with Mantashe's predecessor, Mosebenzi Zwane, an even more problematic version of the charter.
ESKOM COAL
Gordhan, who has been spearheading efforts to rescue power utility Eskom from years of mismanagement, which has resulted in spiralling debt and renewed bouts of loadshedding earlier this year, thanked the minerals industry for seconding two executives, Ian Morrison and Dr Tsakani Mthombeni, free of charge, to investigate problems at the power utility and make recommendations.
Their report would be handed to president Ramaphosa this week and then to Eskom's board. "It will make a huge difference as we move into the next administration, as
renewed efforts get off the ground."
Apart from separating Eskom into three entities – generation, transmission and distribution – which would be discussed with all stakeholders, Ramaphosa's administration would have to deal with other issues affecting Eskom, Gordhan said.
The immediate preoccupations would be how the Integrated Resource Plan (IRP) will guide the electricity sector and whether enough was being done to switch coal from road to rail.
"There is still too much coal on the roads. We now have a fresh Transnet board that is willing to listen and respond," he said.
"There are also challenges for the industry to provide the amount of coal that Eskom needs at the right quality. The right quality needs to be ordered and delivered and there are some miscreants who are still not doing that.
"Our coal exports can be to the detriment of Eskom supply, and that affects the price that Eskom pays. We should be concerned about this, but in a constructive way," Gordhan said.
Asked about the prospects of more loadshedding, Gordhan said if some of the recommended measures to address problems at Eskom were put in place, it may not even be necessary to have the maximum of 26 days of loadshedding at Stage 1 between April and August that he had warned about in early April.