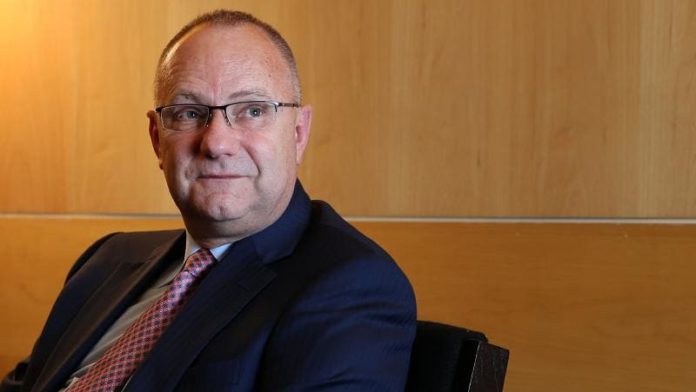 ANGLO American CEO, Mark Cutifani, was unconvinced rival firm BHP's greenhouse gas control strategy announced earlier this week correctly made the case for mining firms as the sector sought to contain its impact on the environment.
On July 23, BHP announced it would spend $400m over the next five years reducing its carbon footprint. It is also thought to be preparing the sale of its thermal coal mines. However, BHP's plan drew criticism from civil organisations which said the spend was a fraction of its financial reach.
In unveiling the strategy, Andrew Mackenzie, CEO of BHP, said executive renumeration would be linked to carbon emission control successes. Crucially, greenhouse gas emission control would be extended to BHP's clients after the minerals were sold – an effort described in terms of the 'scope 3' favoured by activists.
Globally, industry has taken up the emission targets set down in scope 1 and 2, but the mining industry has been hesitant to extend that control to clients, owing to the complexity of doing so. Rio Tinto has said scope 3 was unworkable.
The view of Cutifani is that Anglo probably fell mid-way between the BHP and the Rio Tinto position. He applauded Mackenzie's comments, saying it welcomed him to a debate Anglo had been having for six years, but added that the group was "unsure" if the way in which the conversation was being positioned was the correct one.
"We differ on scope 3," said Cutifani. "We are thinking hard about how we look at scope 3 and how to engage broader society around it, and how it should look. I didn't quite understand how BHP was pitching the position, but by the time we do our next sustainability strategy, we will be clear about our position on scope 3," he said.
"In our view it's about how we have the debate with society and we don't think the framing of that is quite right," said Cutifani.
Mining firms are being increasingly being asked to lessen their footprint in society either through an improved interaction with host communities, better relations with governments, improved safety, and a more holistic approach to contributing towards climate control. Increasingly, investment firms are mandated to take ESG – environment, society and governance – as a key metric in stock picking.
Speaking to Miningmx in June, Cutifani said: "The ESG conversation has really ratcheted up in the last two or three years. And post Brumadinho [the tailings dam collapse tragedy] it's doubled again and that's significant," he said.
"If there's a fundamental trust issue, you have to do something far more significant … [it] has to be dealt with in a very different way in my view, and I think it's an issue that we as an industry have to deal with very differently," said Cutifani.
"The measure of success for us is if a generalist investor is happy to invest in your stock, and that's a trust issue because they don't have the same detailed knowledge, so for us, it's absolutely critical to get the generalists in," said Cutifani.
Performance in the area of ESG was an important element in closing the discount to the likes of Rio Tinto and BHP – the go-to stocks for "… anyone who doesn't know much about mining," said Cutifani.