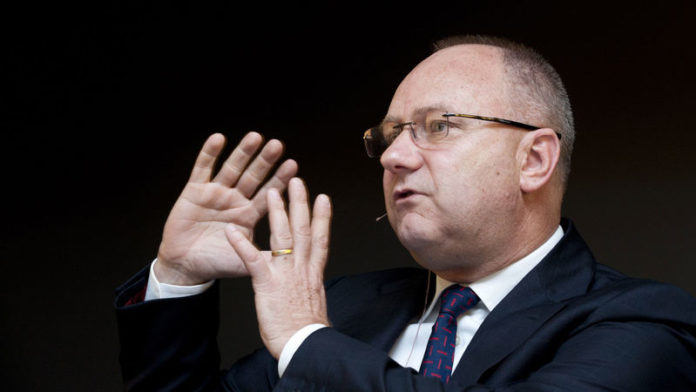 ANGLO American was tracking previously outlined capital spend in South Africa of about R100bn over five years, but regulatory uncertainty and the problems encountered by the country's state-owned power utility, Eskom, were posing major risks.
In an article by Bloomberg News, Anglo CEO, Mark Cutifani, was quoted as saying that Eskom was among the single biggest risk factors to investment in the country. "There is absolutely no doubt it plays an important part in the decisions we make," said Cutifani.
"It probably represents our single most-important risk we deal with. This year, after a difficult start, we have been able to work with authorities and work around load-shedding," he said. Eskom, which produces about 95% of South Africa's power, has been forced to implement rolling blackouts that caused economic output to contract the most in a decade in the first quarter, said the newswire.
"We still have a lot more to do," Cutifani said. "I can't say the regulatory environment is where we want it to be."
Government's Department of Mineral Resources and Energy (DMRE) is appealing a judgement in the High Court which found in favour of the Minerals Council South Africa that previous empowerment deals could be counted by mining companies in their transformation obligations.
The legal confrontation appears to have forestalled further negotiations between the council and the DMRE on transformation, the rules of which are contained in the Mining Charter, redrafted for a third time last year.
Cutifani was commenting during an investment conference – the second of its type called by South Africa president, Cyril Ramaphosa – who is trying to find ways to encourage a target of $100bn in new investment spend over the five years.
Ramaphosa has been quoted as saying the target was within reach with some $16bn committed to date and additional projects in the pipeline.
"We want growth in our economy and we are putting a number of measures in place to correct what business people have said are the impediments and constraints that are holding growth back," Ramaphosa said in an interview with Bloomberg Television.
"Investors had seen our country sliding down, bedevilled by corruption, by state capture," he said. "We have corrected that and state capture is now being dealt with. We are now focusing on creating that investment climate and environment for them to invest."