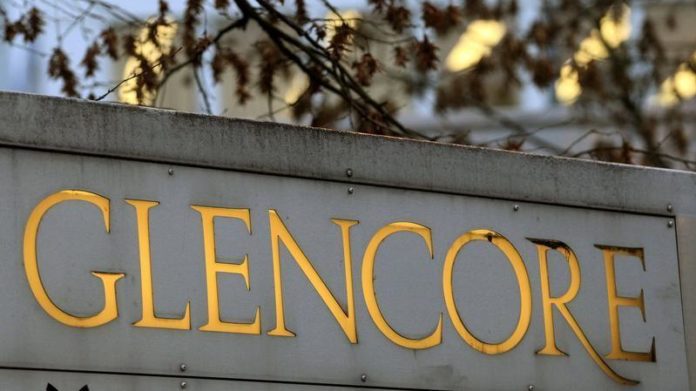 GLENCORE will use an investor update planned for tomorrow (December 3) to tackle factors that investors think are behind the relative under-performance of the Swiss group's share price.
This is the view of RBC Capital Markets which said in a report today that Glencore's management, led by CEO Ivan Glasenberg, had been "quiet" lately. In the investor update the company would highlight value in its copper, cobalt, nickel and zinc assets, it said.
"Over the past few months management has been increasingly quiet," said RBC Capital Markets. "[M]anagement will be poised to make some compelling arguments on value and future cash returns and potentially address some of the more structural issues surrounding its coal businesses and potential progress on ESG concerns," it said.
ESG – environmental, social and governance – concerns have become major talking points in the mining sector and are increasingly used as an investment benchmark. Of special concern was Glencore's exposure to thermal coal production. RBC Capital Markets said that thermal coal production accounted for 28% of Glencore's net asset value.
Glencore has underperformed the FTSE350 mining index by approximately 36% since the end of 2017 when significant divergence started to show, said the bank. "However, underlying the rest of the business is a mix of copper, cobalt, nickel and zinc assets, which will be key in electrification of transport and the decentralisation of the grid," it said.
The investor update was also likely to throw the spotlight on the Glencore's African copper business which had been subject to a restructuring this year, said the Financial Times in a report today.
Glencore has been grappling with a string of issues in its African Copper business which has assets in the Democratic Republic of Congo (DRC) and Zambia. It contributed to a 32% decline in half-year adjusted EBITDA of $5.6bn.
In response Glencore set out plans for a turnaround, especially for Katanga — its biggest mine in the DRC – whilst production at the DRC's Mutanda, Glencore's other asset in the central Africa country, was suspended for at least two years.
Said Jeffries in August: "If Glencore can deliver on its expected operational upside at African copper and at Koniambo, which could add >$2bn of incremental annualised free cash flow, and if the copper bull market kicks in over the next two years as we expect, the company is poised to deliver significant upside in its cash generation".
"Despite our lower medium-term copper price forecasts … we are becoming more positive on Glencore's commodity mix, where we are ahead of consensus," said RBC Capital Markets. It forecasts Glencore's EBITDA increasing 25% year-on-year in its 2020 financial year.