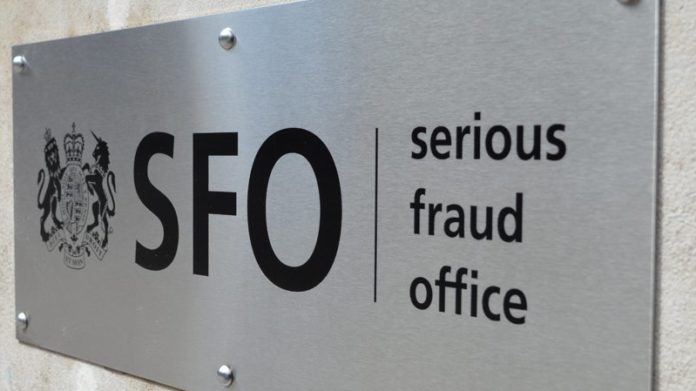 GLENCORE'S share price was expected to underperform its peer group for the foreseeable future, according to analysts at Morgan Stanley and JP Morgan Cazenove.
This follows an announcement yesterday in which the Swiss miner and minerals trader said the UK's Serious Fraud Office (SFO) had opened an inquiry into "suspicions of bribery".
The investigation comes a year after the Department of Justice (DoJ) in the US subpoenaed Glencore for documents relating to trading activities in places such as the Democratic Republic of Congo (DRC).
Shares in Glencore have under-performed this year – down nearly a fifth on a 12-month basis – compared to rivals such as Anglo American, Rio Tinto and BHP, the shares of which are all in positive territory over the same period.
In addition to investigations by the DoJ and SFO, the US Commodity Futures Trading Commission put Glencore under the microscope in April for possible corrupt practices. "We stated at the time of the CFTC investigation the tangential risk of a scenario where regulators impose greater regulations on physical trading of commodities, which could potentially have negative implications for the valuation of Glencore's marketing activities and Glencore plc," said JP Morgan Cazenove in a report on December 5.
Morgan Stanley said the track-record for companies subjected to SFO investigations was largely peer group under-performance.
Half the stocks analysed by the bank in such a position underperformed over and out to 12 months after announcement. "We believe uncertainty during this period will weigh on Glencore's share price, resulting in it trading at a discount to fair value and leading to further underperformance versus the sector," the bank's analysts said in a report.
Bernstein, a US bank, said in a report earlier this year that based on the share price performance of Glencore at that time, investors were anticipating a DoJ fine in upwards of $8bn – a sanction it said was not supported by track-record.
Past fines imposed by the SFO – whilst hardly a nailed-on indicator of how any sanction would turn out for Glencore if found guilty of malfeasance – have included $650m on Rolls Royce after initially being slapped with an $870m fine. Other companies that have fallen foul of the SFO are Tesco and Standard Chartered.
"The immediate equity erosion in Glencore shares following the announcement ranged between $2.7bn and $3.1bn," said Morgan Stanley.
Ivan Glasenberg, CEO of Glencore, sought to highlight the group's investment case in an update to investors on December 2. He said the group had a suite of assets the quality of which had been under-estimated whilst management changes also suggested increased focus on asset management, whereas the group was largely revered for its trading.
Glasenberg also said a new generation of leaders was due to take the helm of Glencore – described as the fourth generation – whereafter he would consider stepping aside.
"There are not many of the old guys left," he said. "When new management is in place, which will be as early as possible … I will move aside."" He added, however, that one of the crop of new managers would "have to be ready" first.
"It could be quite soon," he said, possibly referring to a decision on his own future during the course of 2020. Glasenberg has been CEO of Glencore for about 18 years. He will turn 63 years old in January.