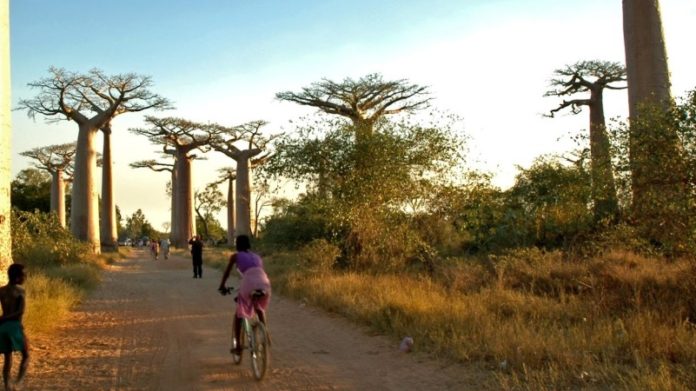 BASE Resources was confident it could reach agreement with Malagasy government over new fiscal arrangements for its proposed $500m mineral sands project, Toliara.
It added however, the project – which isn't due for board approval until September – was the next largest investment in the African island's mining sector, and the first in ten years – a veiled reminder of what is at stake.
The findings of a prefeasibility study have been largely supported this week by a definitive study, but the project's progress hit its first major sticking point when Madagascar in November suspended development following a community-led dispute. Although the dispute has been resolved, the government took the opportunity to reassess the project's fiscal arrangements.
Then earlier this week, Reuters reported that a new bill had been tabled in Madagascar's government proposing a new royalty regime for nickel, cobalt as well as precious stones – the country has a vibrant emerald industry – and industrial stones. The bill also proposes government "… to take at least a 20% stake in any marketable mining production".
"It is fair that royalties and rebates are increasing," said mines minister, Fidiniavo Ravokatra in an article by Reuters. "This is still a bill but discussions with mining operators and exporters are continuing," he added.
Base Resources said it was "… engaging with the government of Madagascar in relation to fiscal terms applicable to the mining sector in Madagascar, including the Toliara Project.
"We are confident that mutually beneficial terms can be secured that will support a sound and sustainable Toliara Project and broader mining sector, while delivering clear benefits to the communities, the nation of Madagascar and shareholders."
Toliara was estimated to generate $1bn in government revenue. "As the planned next large-scale mining investment in the country and the first for almost a decade, the Toliara Project is of national significance to Madagascar," it said.
Commenting on the definitive feasibility study, Base Resources said it would spend $442m in the first stage development after which a second stage $69m project would begin taking production of ilmenite, zircon and rutile to 19 million tons a year (Mt/y) from 13Mt/y.
Earnings before interest, tax, depreciation and amortisation would come in at $164.3m, net profit after tax at $110.2m and free cash flow of $132.4m was expected. Toliara would have an initial 33-year life of mine. Offtake and funding arrangements would be worked on ahead of a final investment decision.
Base Resources currently operates the Kwale mineral sands mine in Kenya where it is assessing its life extension options.