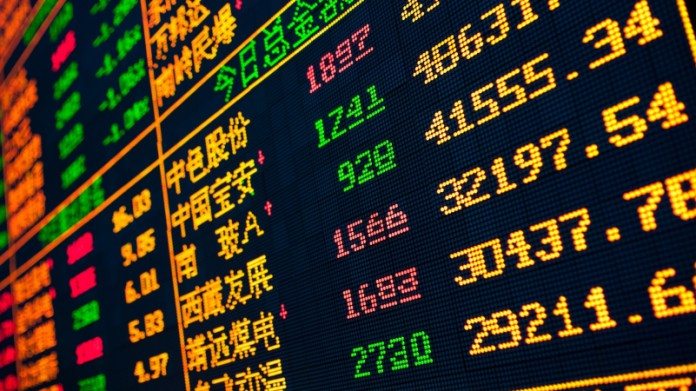 ANGLO American CEO, Mark Cutifani, put a positive spin on the commodity market despite unprecedented volatility wrought by the COVID-19 pandemic.
"Global markets are reflecting the uncertainty created by the spread of COVID-19 through unprecedented volatility. This tends to mask the fundamental drivers of supply and demand, which we believe remain robust in the medium and longer term for the metals and minerals that we produce," he said.
"As certain countries recover from the pandemic, we expect to see economic activity ramp back up, supported by stimulus from governments and central banks."
The FTSE 350 mining index has dropped almost 40% since the start of the year, with Anglo American and Glencore down more than 40%, BHP off 35% and Rio Tinto off 21%. The current share prices of leading miners are pricing in a five to 10% drop in demand, according to the Financial Times citing a report by BMO Capital.
Yet some banks believe China is positioned now to embark on a slow recovery which, given its control of the base and industrial metals market, means demand will revive. Its economy will be assisted by stimulus efforts and – as a net importer of oil – the price of fuel which until recently was at extremely low levels.
"We expect an extended, relatively slow pace of recovery particularly given ongoing travel restrictions, but the trend is positive," said Barclays in its note.
Citing the outperformance of mining companies versus the general market following the global financial crisis in 2008, JP Morgan said mining shares were similarly poised to stage a similar "exceptional" recovery.
"As in 2009 and 2016, we believe selective EMEA diversified miners again have the credentials and macro support to deliver a third wave of extreme share price recovery in 12 years, post the H1'20 GCC," the bank said.
Specifically, we believe BHP (upgrade to over-weight OW), Anglo American (OW) and Rio Tinto (Neutral) offer superior risk-adjusted returns vs other cyclical sectors, although we do not ignore compelling opportunities across global equity markets and across multiple asset classes for long-term, liquid investors."
It forecasts China GDP growth will recover to about 5% in the second half of this year.
Said Barclays: "Mining is an interesting place to weather the storm of a world ex-China recession. The stocks have de-rated heavily and are trading close to historic troughs, while much-improved balance sheets and liquidity should imply higher ratings vs. prior troughs".
The short-term prognosis for world markets remained uncertain however. "While the latest central bank actions might have materially helped, it is still too early to call for a bottom," Chris Turner, global head of markets at ING said in a report by the Financial Times. "The dollar funding squeeze remains a dominant theme in FX markets, and the global economic outlook remains highly uncertain, with clear downside risks," he added.