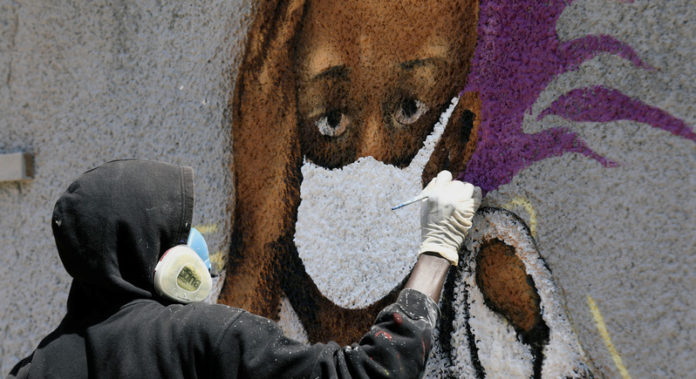 THE South African government is considering relaxing lockdown rules intended to combat the spread of the COVID-19 virus, said Bloomberg News citing three sources.
The newswire added, however, that the sources did not agree on when any relaxation of lockdown rules would be applied. One source said a decision could be taken in 10 days.
Rising poverty and the threat of prolonged economic recession is forcing the re-think, said Bloomberg News. Curbs could be relaxed in some provinces or areas with low infection rates, and retained in hotspots such as Cape Town, said two officials that had spoken to the newswire.
Restrictions were eased from May 1 after first being imposed on March 27. However, many businesses remain partially or completely closed whilst job losses are mounting. South Africa's central bank has warned that the economy could shrink 6.1% this year although there are also forecasts of double digit declines in the economy.
The country's mining sector said underground mines had reached or were due to reach 50% of capacity this month as set down in Level 4 lockdown regulations. Open cast mines are permitted to operate at 100% of capacity.
Harmony Gold CEO, Peter Steenkamp, said last week the firm's operating performance had been "better than expected". Half of the firm's underground workforce was now back at the firm's operations in line with government lockdown amendments (Level 4), he said.
He declined to make a fourth quarter gold production forecast [Harmony has a June 30 year-end], but said he anticipated returning to 100% production should the government downgrade the lockdown to Level 3.
Lost production would be made up by working weekends, public holidays and through a fore-shortened calendar year-end break which would most likely only be three or five days by dint of an agreement with unions prior to the end of the Level 5 lockdown.
"There will be more COVID-19 related deferrals [of gold production," said AngloGold Ashanti CEO, Kelvin Dushnisky, on May 11. "But we will see how the quarter goes.
"We are operating at all of our mines now. I don't want to give specifics [on production] but we are working hard." Any deferrals in production would be "small" compared to overall group production in quarter two, he added.
Said Cobus Loots, CEO of Pan African Resources: "We expect that we still have a long battle ahead against COVID-19".
But the company had been able to offset lower production from its underground mining operations by increased output of surface toll treatment and production from its low grade surface stockpile, although at a reduced margin.