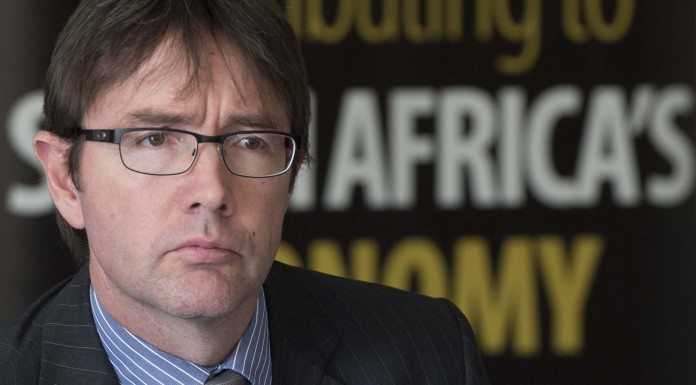 ECONOMIC reform led by a reduction in the size of government, creating private sector access to the energy sector, and lowering corporate tax were critical if South Africa was to grow the economy and create jobs, said Roger Baxter, CEO of the Minerals Council.
In a column for BusinessLive, Baxter also recommended an improvement in the compact between employers and unions and the modernisation of the sector were equally important improvements that could be achieved.
At a 3% economic growth rate, South Africa's economy would double in size in 15 years, he said; with a 5% growth rate the doubling is every 12 years. But a growing economy required investment equal to 25% of GDP against which the country was failing with an investment level of 19% of GDP which Baxter said was "just too low".
Here are the most important extracts from the column:
"The starting point in structural reform must be the size of government, which is too large, too cumbersome, and too inefficient, acts as a huge drag on the fiscus and detracts from the competitiveness of the country. Does SA really need three tiers of government?
"South Africa needs to have a multiyear corporate income tax rate reduction programme, to make the country more tax competitive.
"Allowing desperately needed investment in private power for self-use and in competition with Eskom would not only diversify supply but materially improve reliability and lower prices. Mining alone has plans for more than 2GW of renewables. Just allowing private competition on electricity, rail and ports would probably improve the potential growth rate by more than two percentage points.
"The creation of a stable, competitive and predictable policy and regulatory regime, including security of tenure, the promotion of a greenfields exploration boom, proper incentives for greening production and competitive tax rates, would spur much greater investment in exploration and mining.
"Partnership with the trade union movement to sustainably grow the sector and continue to improve health and safety are important.
"While South Africa has several modern mechanised mining operations, the development of significant RD&I capability and ecosystems will help change the future."