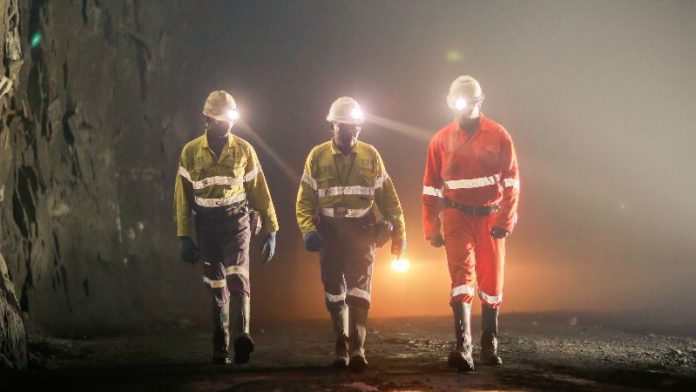 THE Tshiamiso Trust, established in February 2020 to pay compensation to former gold miners that incurred silicosis, had kicked off with 2,402 claims lodged by February 28, the trust's CEO, Daniel Kotton said.
The first seven claimants have been paid and 408 medical examinations completed. Various steps must be completed before payment can be made, including an appointment to lodge relevant documents, undergoing a medical examination, and having the claim checked and approved.
The trust has issued two warnings to potential claimants in the past four months that scammers are offering to process claims for a fee. Kotton said in a press briefing that the Tshiamiso Trust would not ask claimants to pay a fee to lodge their claims.
The trust resulted from an R5bn settlement between some of South Africa's biggest mining houses and several legal firms who brought a class action in 2013 on behalf of workers on gold mines who incurred silicosis. The settlement agreement was made an order of a court in 2018.
About 1.3 million people in total have worked in South Africa's gold mines over the years. Of that figure, about 630,000 worked on the mines that are party to this trust, during the periods stipulated. An as-yet-undetermined proportion of those workers contracted the conditions required for compensation by the trust.
There have been complaints from various representative bodies about delays in starting payments, particularly given the age of many claimants and the severity of their symptoms.
Tshiamiso Trust chairwoman, May Hermanus, said the trustees were fully aware of the need to reach as many people as possible and be caring and compassionate in handling claims. Over the past year, the trust has had to set up the necessary technology and infrastructure to handle claims and payments. This was hampered by Covid-19 restrictions.
Kotton said there were now 50 lodgement centres around South Africa and in neighbouring countries, with trained and equipped staff. The target was about 150 centres by the end of the year. Very few state facilities were able to do silicosis investigations so some private facilities were being used.
The process from lodgement to payment is normally expected to take up to six months and the trust will provide regular data on the claims in process on its website. More claims are likely to be lodged in the first few years of the trust.
Each applicant can only lodge one claim. Settlement amounts will depend on a number of conditions, including the severity of symptoms. They will range from a minimum of R10 000 per claimant to a maximum of R250 000 for claims lodged directly. In exceptional cases, which are likely to be fewer than 1% of claimants, up to R500 000 can be paid.
"There is a lot of frustration and also high expectations that no trust can meet," trustee Janet Love said. "We don't want to give people unrealistic expectations. The reality is most claimants will get far less than R500,000."
The trust has commissioned an actuarial assessment of how many claims are likely to be lodged under the conditions stipulated in the settlement agreement, Hermanus said.