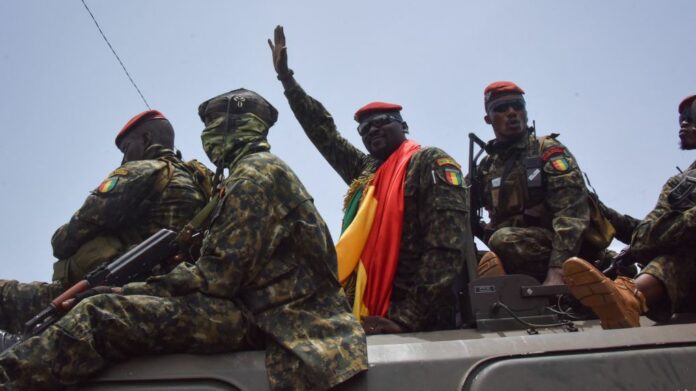 THE Economic Community of West African States (ECOWAS), West Africa's 15-member political and economic bloc, suspended Guinea's membership on Wednesday and called for the release of its ousted president, Alpha Conde.
However, it did not impose sanctions as it had done with a coup last year in Mali, said Reuters which cited experts as saying ECOWAS had less leverage with Guinea because it was not a member of the West African currency union and was not landlocked.
Citing Burkina Faso's Foreign Minister Alpha Barry, Reuters said ECOWAS had agreed to send a high-level mission to Guinea as soon as today (Thursday). "At the end of that mission, ECOWAS should be able to re-examine its position," Barry told Reuters.
The economic bloc's response is being closely watched amid criticism from pro-democracy advocates that it has not stood up robustly enough in recent months against democratic backsliding in West Africa, said Reuters.
ECOWAS remained silent last year as Conde and Ivory Coast President Alassane Ouattara sought third terms after changing constitutions that would have forced them to step down, moves denounced as illegal by their opponents, it said.
Activists say this has contributed to West Africans' loss of faith in democracy and made military coups more likely.
Unity government
According to a report by Bloomberg News, coup leader Colonel Mamady Doumbouya's military junta said it planned to establish a unity government pending a transition to civilian rule, urged mining companies to keep operating and reassured them that their existing agreements with the state will be honoured.
"A government of national unity will be set up to lead the transition," Doumbouya said in an address to members of the toppled administration on Monday. "The curfew in mining zones has been lifted to ensure continuity of production," and ports remain open for exports, he said. Air links have also been restored.
As for Conde, the 83-year-old leader has so far resisted pressure to resign, according to two people familiar with the matter who asked not to be identified because they aren't authorised to speak to the media.