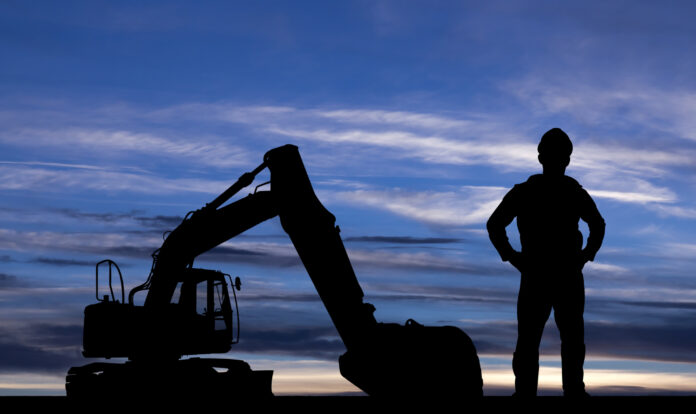 SOUTH Africa's current account is expected to remain in surplus in 2022 – news that will warm the heart of finance minister, Enoch Godongwana ahead of his Medium Term Budget Policy Statement next month. As in previous years, the country has its mining sector to thank for the bumper tax take.
According to RMB Morgan Stanley, the mining sector's contribution to Government revenue this calendar year – expressed as cash tax paid and assuming current mineral spot prices – is forecast to be R770bn compared to R263bn in the 2020 calendar year. The contribution in calendar 2022 is likely to moderate, yet it will be a meaningful R750bn. That's a major contribution from a sector that feels underserved by its government.
Speaking at a mining conference in the Limpopo province, mines minister Gwede Mantashe sounded dismissive of this contribution. Mining companies were doing "what they should be doing", he said. A question on the lips of mining delegates who attended the Joburg Indaba conference last week was whether the government was doing what it should. For instance, it is yet to deliver a new mining cadastral system – the administration through which mining and exploration licences are registered and managed – after promising it last year.
Instead of an explanation for the delay, Mantashe turned on the sector for failing to produce new black mining capitalists which he wanted raised from grassroots origins. Chris Griffith, CEO of Gold Fields, spoke for many when he said there could be no new black mining capitalists without new resources to mine. And that requires a licensing cadastre in order to catalyse mineral exploration.
South Africa's exploration industry is in desperate need of new investment. A recent SA Reserve Bank Quarterly Bulletin demonstrated the problem. Gross fixed capital formation in mining exploration totalled around R1bn in 2020 – its lowest level by a margin since 1994. Mantashe is not blind to the matter: he said at the conference South Africa should target comprising 5% of world exploration spend compared to 1% currently.
Role of Government questioned
That's a commendable goal, but its execution is the main talking point. According to Mantashe, his department's Council for Geosciences will lead the charge in exploration. The idea drew a range of responses from howls of derision to carefully worded pessimism.
"I heard 650 participants at the conference) collectively sigh," said Joburg Indaba chairman, Bernard Swanepoel, a former CEO of Harmony Gold. "I wouldn't just sigh," said Fiona Perrott-Humphrey, a London-based director at Rothschild & Co: "I would scream. Oh dear me: no, no no".
"As people get a better appetite for risk they will go into other countries such as Zambia and the Congo. If the South African Government has its heavy hand on everything, it [exploration] is dead," she added. A day later, BHP was connected with a possible return to the Democratic Republic of Congo.
International shareholders represented by BlackRock agreed the government ought to create the environment for others to work. "Relying on the government to find the next large deposit is reasonably unrealistic," said Brett Beatty of Resource Capital Fund which, for the time being, is sitting on the sidelines in South Africa.
First stop for Mantashe's Department of Mineral Resources and Energy is to upgrade its functioning. "Government is inherently, horribly bureaucratic," said Vusi Mpofu, lead mining and chemicals banker at Nedbank Corporate Investment Bank. In addition, the skills within the bureaucratic net are not up to scratch.
This means even regulating the mining sector has proved too much of a challenge for government as demonstrated by the delays in permitting a mining or prospecting licence application. "It goes further than that," said Mpofu. "You, in good faith, will put in a licence application and you hope it will be dealt with by a competent bureaucrat.
"That is your first prayer.
"Along the chain of 17 iterations before approval it can only take one incompetent person for that [application] to be stymied for a year," said Mpofu.