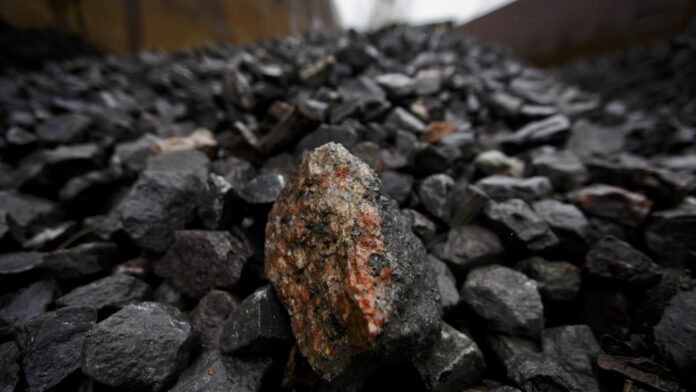 SIBANYE-Stillwater CEO Neal Froneman said the precious metals producer could return to its deal-doing ways this year.
Speaking on the sidelines of the Mining Indaba, Froneman told Miningmx the company was interested in more acquisitions in lithium as well as gold and copper.
It was also studying the supply of uranium it mined to small nuclear reactors that could help solve South Africa's power deficit. Eskom, the state-owned power utility, needs R1.2 trillion in new investment over the next 10 years, according to its outgoing CEO, André de Ruyter.
"Last year was a focus on organic growth and that's because we were concerned about froth in the market and a recessionary environment, so we were careful with our balance sheet," said Froneman. "But looking forward, I think you could see some movement in 2023 (on acquisitions)."
In 2022, Sibanye-Stillwater approved the €588m development of the Keliber lithium deposit in Finland after increasing its shareholding in the project to 85%. Then in January this year, Sibanye-Stillwater's partner in the US-based Rhyolite lithium-boron project – ioneer – received a $700m loan from the country's department of energy.
A lithium hydroxide smelter approved for Keliber could be quadrupled in size to treat third party resources, said Froneman. "We are also investing in exploration in Finland and that can be expanded."
Sibanye-Stillwater started acquiring battery minerals projects because it wanted to diversify from its South African base, and owing to the upside associated with the large supply deficits of minerals such as lithium, nickel and copper. But Froneman also said he remained interested in adding to the firm's gold assets.
The group expected to produce about a million ounces of gold annually, including output from its 51%-owned DRDGold, for the next 10 years. But the mines are deep, labour intensive, and riskier than shallower gold mining.
"You need to be bigger and more relevant," he said of gold production. "The bigger you are, the greater the premium in your share price." His comments came on the day Newmont bid for Australian gold producer, Newcrest Mining.
"It's ballsy and it's exactly the way to go," said Froneman of Newmont's proposed transaction. "It is exactly what we've been saying."
He remained committed to the concept he raised in 2021 of a three-way merger with AngloGold Ashanti and Gold Fields, which have remained headquartered in Johannesburg along with Sibanye-Stillwater, but Froneman said there had been no active attempts to give fresh momentum to the transaction.
However, the company's gold mines also come with significant reserves of uranium. Froneman was quoted recently as saying the company could extend jobs at the Beatrix mine in South Africa's Free State by converted it back to a uranium mine when a shaft and infrastructure were first developed, then known as Beisa.
While uranium mining was not a priority this year, Sibanye-Stillwater was considering mining the mineral provided it could be supplied to a generating business.
"We have a uranium strategy that involves Beisa and the Cooke tailings dam and will form the basis of a vehicle to get us back into the uranium business," he said. "But at the same time, producing uranium is not a competitive edge.
"Becoming involved in energy solutions that involve small modular reactors is, and that's part of our pivot," Froneman said. "Uranium is a green metal that is readily available and uranium is part of our strategy."
This new business could be kickstarted through BioniCCube, a R1.7bn venture capital fund the group established in March last year by investing €25m in a French electric vehicle battery manufacturer.
"Our BioniCCube is the vehicle that allows us from a structural point of view to invest in those types of startups, and that large scale grid storage is the focus for levering off the metals we produce. That's our competitive edge. These metals are in short supply."