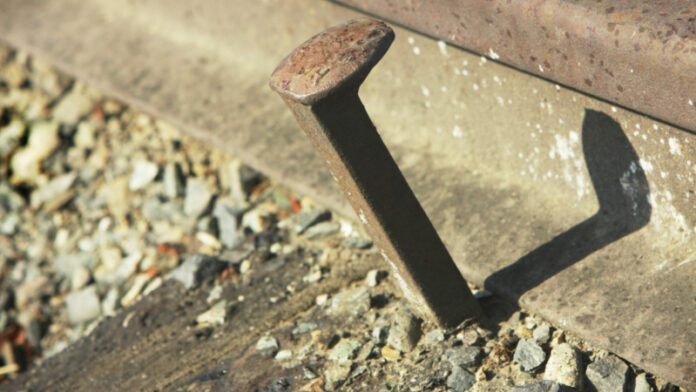 TRANSNET Freight Rail (TFR), a division of the South African government owned rail and ports utility, Transnet, has asked the state to help it remedy chronic copper cable theft that has reduced operations by up to three quarters this month.
BusinessLive said the securing TFR's network "is beyond us as a company", citing Rudzani Ligege, managing executive for TFR's Gauteng to Durban corridor. The 740km container corridor is used to transport agricultural and automotive goods, grain, fuel, chemicals, coal, manganese and chrome, said BusinessLive.
"I wouldn't want to say we are losing the fight because when we put in the interventions there is a big difference in theft incidents … arresting people on the ground is just one intervention point. We also need to work on the convictions," Ligege told the publication.
There was a backlog of 30 trains that had come to a standstill due to the crime spree. "Hence we had to send that letter to customers saying we are under siege but by the end of the week we expect the line to be operating at normal capacity," he said.
Under normal circumstances, the corridor runs at an operating capacity of 85% but in the past two weeks has been running at 25%, meaning the railway line was only operating for four hours a day due to the cable theft incidents, said BusinessLive.
During the previous financial year, the container corridor lost 591km of cable due to theft with the amount spent on security interventions "going into the billions", Ligege said, adding that the company has a budget of R1.4bn for security costs. But when a cable is damaged, TFR loses not only the cost of fixing it but also the customer's trust.
"The loss to the economy is just exponential," he said.
Phoevos Pouroulis, CEO of chrome and platinum group metals company, Tharisa, told Miningmx last week there had been little progress at TFR. This was despite a collaboration with the Minerals Council aiming at removing operational inefficiencies on the key bulk minerals of iron ore, manganese, coal and chrome.
"Where we used to get a number of trains a week we get some sporadically every other week. It is not getting better as we sit here so needs to be some intervention." About 85% of Tharisa's mined product for export is delivered by road.
A derailment on May 12 near Vryheid involving 56 coal-laden wagons and locomotives has taken the 'tempo' of coal deliveries – average monthly deliveries annualised – to the industry-owned Richards Bay Coal Terminal to below 50 million tons. At this level, coal deliveries to RBCT in 2023 will match last year's 30-year low.