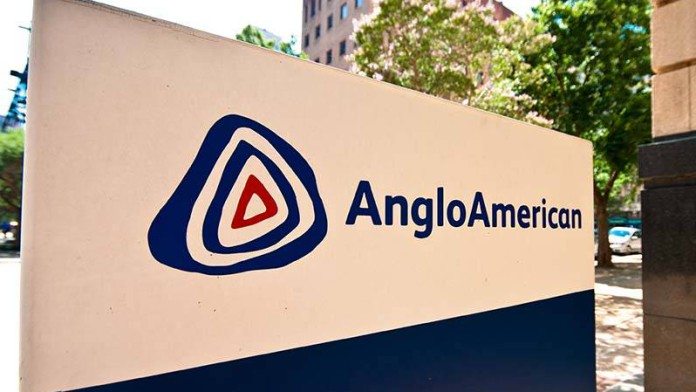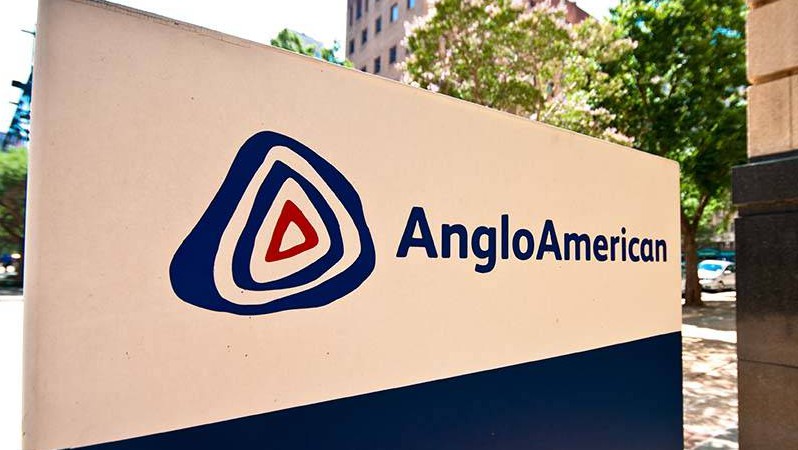 ANGLO American is heading for its poorest showing in years when it posts interim numbers tomorrow (July 27). Deutsche Bank, for one, expects "sluggish" results. This is largely owing to the deterioration in commodity prices as well as lower mine disruption which equates to improved global mined supply, at least so far this year.
A decline in commodity prices has been visited upon all the large diversified miners, but strategic matters exclusive to Anglo to do with its growth plans and commodity mix are likely to come up.
In the words of Bank of America in a recent report, Anglo is distinguished among the diversified companies such as BHP and Rio Tinto in being large enough to finance a big project, but small enough to actually record substantial growth from it. The strategy question is, however, whether Anglo's proposed Woodsmith fertiliser plan is that project.
Questions, too, abound about the role of De Beers in the larger group. This is not a new poser for Anglo, but it has been given fresh relevance after the diamond producer's in-principle agreement this month with its Debswana partner, Botswana.
First, though, the group's numbers. Anglo's 80%-owned Anglo American Platinum reported a 71% year-on-year decline in earnings. The platinum group metals producer, which comprised 30% of Anglo's 2022 earnings before interest, tax, depreciation and amortisation (ebitda), was hit by load-shedding, lower refined production and a hefty decline in rhodium and palladium prices.
However, Liberum analysts consider rhodium and palladium to have the most upside — along with coal and uranium — over the next 12 months. It's likely to mean Anglo's full-year earnings will be weighted towards the second half of its financial year.
Diamond prices have also suffered this year. De Beers today reported another decline in sales. Its sixth cycle sales fell to $420m from $450m in fifth cycle sales, and more than $200m lower than sixth cycle sales last year. Based on the performance to date, De Beers' attributable earnings contribution to Anglo would total about $900m for the year, well down on $1.4bn last year. It means, says RMB Morgan Stanley, that "if spot prices persist, we expect Anglo American to be free cash flow breakeven in 2023".
De Beers's future contribution is also set for structural decline, after it shook hands with Botswana's Okavango Diamond Co on new terms for their 50/50 joint venture (JV) in Debswana, which sells about 80% of diamonds from the country. An interim sales agreement is for De Beers to extract 75% of JV earnings, but in terms of the new agreement, that will fall to 70% and potentially 50% in the long term.
Consequently, analysts at Berenberg speculate whether De Beers is still a business Anglo wants to own. It argues the economic contribution of De Beers to Anglo has deteriorated over time. There are also broad strategic reasons for weighing a change, the bank says. "While management has argued there remains a place for a diamond business in a portfolio centred on future-facing commodities, we question the presence of diamonds in a business enabling the energy transition," it says.
Whither Woodsmith?
But it's Woodsmith that most excites Anglo's critics. What, they ask, is this project doing in the group's portfolio? Anglo loves the project; the market "hates" it, in the forthright summary given by Bank of America analysts in a recent report. The market's concern is that Woodsmith will only bring "years of negative free cash flow" — capital expenditure was adjusted to $4.8bn excluding spend to date — whereas Anglo is focused on the quality of the resource, polyhalite, which allows for a blending of potash products.
For Duncan Wanblad, now in his second year as Anglo CEO after the "garlanded" stewardship of former CEO Mark Cutifani, Woodsmith is a "company-making" long-term investment. His initial forecasts suggest $2bn in Ebitda annually. Maybe, but the market took enormous fright when Anglo unveiled a $1.7bn write-down of the project at its 2022 year-end results in February.
The Woodsmith conundrum speaks to some existential questions about diversified mining groups generally. According to Bank of America, nearly the entire group of diversifieds are debt-free, raising the question of cash utilisation. Should they try to grow at all, or should the cash simply be returned to sender?
And then, of course, there may be less cash to go around anyway; Deutsche Bank has warned investors to brace for a "material" fall in dividends because of lower earnings.
Bank of America sees the lowering of costs and improving exposure to scope 1, 2 and 3 carbon emissions (the mine, its suppliers and its end users) as management's best contribution to the diversified business case.
The market, meanwhile, may well see in this performance the need for companies such as Anglo to focus on jam today rather than the promise of jam tomorrow.
This article first appeared in the Financial Mail.