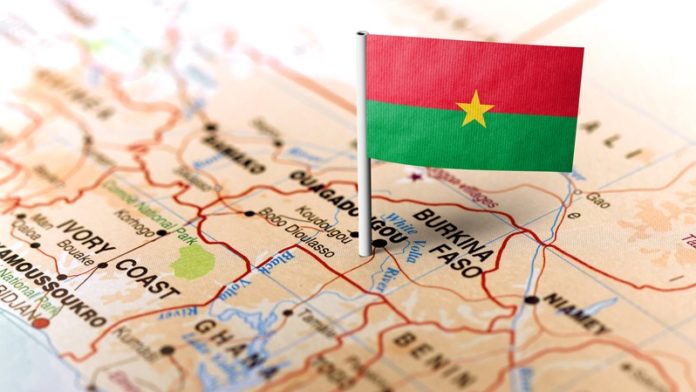 AFRICA struggles to attract major investment from Toronto's stock exchange, which can count its investors as among the world's most optimistic. Its venture market had 47 new mining-related listings last year. According to South Africa's Minerals Council, 48% of mineral exploration projects operated by Toronto-listed companies are outside Canada, but only 6% of these are in Africa. Why is this?
Part of the answer is reputational. The Fraser Institute survey on policy attractiveness saw six Africa countries languishing in the 10 most lowly ranked. Admittedly, the news-flow hasn't been great from Africa lately. Since 2020, there have been two coup d'états in each of Burkina Faso and Mali, and another in Guinea. Throughout the continent, concerns rage about the extent of Russian influence via the Wagner Group, even though the paramilitary organisation also has a presence in Venezuela.
And yet South America has had its fair share of unpleasant surprises. In May, for instance, Chile's congress signed off tax proposals that will raise the top tax rate to almost 47% for companies that produce more than 80,000 tons of copper a year. In Peru, copper production fell in 2022 following a widespread social foment. Mine disruptions and roadblocks reflected upheaval in the top rungs of the government ladder as the country's leftist president Pedro Castillo was ousted.
Peru forms one point of the so-called lithium triangle – said to contain nearly half of world lithium reserves – with Bolivia and Argentina the other vertices. Argentina's economy is reeling; a currency crisis means it's hard for investors to extract their profits.
One company affected in Argentina is Johannesburg-listed AngloGold Ashanti, which also has African exposure. It is led by Colombian CEO Alberto Calderon, who says: "I think Africa gets a much harsher treatment versus America. You would think I would be biased but I'm not.
"If you look at the risks of operating in Peru; you look at what's happening in Chile. There is so much instability there. The other thing is Africa is not Africa: Africa is every country, which is entirely different," he says
Calderon's opposite number at Gold Fields, Martin Preece, says it doesn't make sense to draw blanket conclusions about regional risk, especially when it comes to Africa. As with AngloGold, Gold Fields operates mines in both continents. "We are worried about Chile, but we're also worried about Peru, Ghana and South Africa."
Resource nationalism has emerged in both continents. While fiscal regimes are being overhauled in Chile, a different type of resource nationalism has emerged in Africa. Instead of increasing tax, Zimbabwe and Namibia have imposed new bans on the export of lithium. This is "playing with fire", according to Peter Leon, a partner with Herbert Smith Freehills attorneys.
While Leon believes the West will have no choice but to accept Africa risk given the continent's growing importance in the supply of critical minerals, he thinks banning exports falls foul of the fundamental rules of global trade as set down by the World Trade Organization (WTO).
The WTO is opposed to quantity restrictions as a basic precept of its formation, says Leon. Since raw mineral export bans are often coupled with other laws promoting in-country processing, so-called beneficiation, places like Zimbabwe will end up "breaking every law in the WTO's book", he says.
But again, this tactic is by no means restricted to Africa alone. In 2020, Indonesia placed a ban on nickel exports, arguing it had domestic shortages. The WTO didn't accept this ruling: it sided with the European Union, which had launched an objection. Says Leon: "Zimbabwe and Namibia are playing with fire with the fundamental principle of international trade law."
Ultimately, derisking Africa is largely down to mining companies meeting expectations. Ludivine Wouters, managing partner of Latitude Five, a UK-based investment advisory, says Western company investment plans for Africa are minute compared to the level of host country expectation. It leads to disappointment.
This article first appeared in The Mining Yearbook