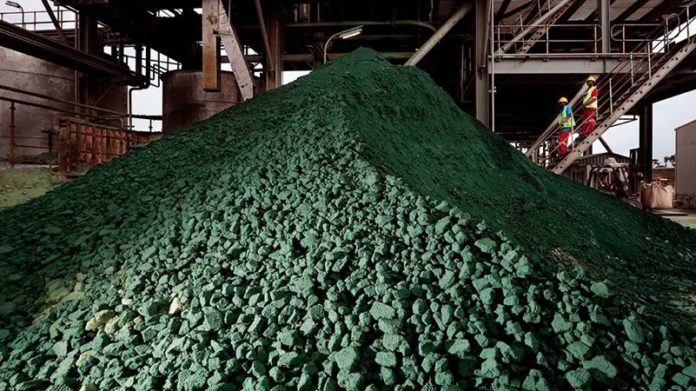 CONCERNS about the role of artisanal mining, including child labour, in the extraction of cobalt have triggered a scientific scramble to find alternatives to the battery metal. This is already showing promise, not least because the likes of the US government and Elon Musk's Tesla have been giving it their full attention.
Musk declared in 2018 that EV maker Tesla was aiming to have batteries that would not use cobalt. Last year, the company said half of vehicles produced in the first quarter of 2022 had cobalt-free lithium iron phosphate (LFP) batteries.
Elsewhere, scientists at the US Department of Energy's Argonne National Laboratory have created a lithium-iode cathode – which delivers electricity to a battery – that is heavy in nickel but has no cobalt.
These are just a couple of examples underlying the strides that have been made and manganese is also seen as a cobalt alternative – good news for South Africa, which accounts for 80% of supplies.
"As we have seen in recent years, demand for those commodities linked to battery manufacture is quite susceptible to changes in technology," says Andrew van Zyl, MD of SRK Consulting. "As the prices of certain metals rise, technology research very quickly seeks alternatives – which can in turn recalibrate commodity pricing significantly," he says.
"There was extensive use of cobalt in the initial designs of lithium batteries, for instance, driving prices to nearly $100,000/t in 2018. Very soon, ways were found to reduce this cobalt-intensity, and also to substitute nickel for cobalt – which brought the cobalt price down substantially to below $30,000 within a year or two."
Regarding nickel, Lara Smith, director of mining consultancy Core Consultants, noted how history could repeat itself.
"We saw something similar when nickel started to be used in steel and there was an acute shortage. Within a few years, there was an efficient process and now most of the world's nickel-based stainless steel uses EAF process and nickel scrap. I think the same will happen with the batteries on certain elements such as nickel," she told Miningmx.
But she also warned that it is premature to write cobalt off. China after all is the main end user for cobalt, and ESGs don't figure as prominently in boardrooms there as they do in New York, London and Paris.
"It just seems to be the West complaining about ASM and trying to find alternative sources. So what will be the trend? More materials going East, as a result more manufacturing going East. It's a story that has become like Harry and Meghan – boring and overplayed yet fascinating to watch it play out nonetheless," Smith said.
Indeed, despite the drive for alternatives, cobalt demand is seen surging in tandem with the production of EVs and other stuff that require cobalt.
"China's rush to become the global supplier of rechargeable batteries is expected to drive the cobalt market," Straits Research said in a report late last year. It estimated the cobalt market size in 2030 at $19.5bn from $8.7bn in 2021.
Pointedly, it noted new growth avenues for cobalt where other commodities are unlikely to fill the gap.
"Recent lifestyle changes and irregular dietary patterns are leading to deficiencies and health problems among adults, globally. For instance, B12 deficiency is common among adults, affecting 2-15% of the general population," the report said.
"Cobalt is an essential element for health and vitality in humans and forms a part of Vitamin B12, which is solely present in animal-derived foods, such as milk products, eggs, and meats … dietary supplements manufacturers are also demanding cobalt for use in their products, which is expected to boost demand for cobalt."
A plausible scenario is that cobalt will be replaced where it's feasible on both the technology and cost fronts. As of June this year, cobalt's price has fallen over 40% in 2023 to close to $29,000 a tonne, which still makes it relatively expensive. A mix of metals will likely power batteries in the years to come – science is never static – but cobalt's obituary has yet to be written.
This article first appeared in The Mining Yearbook