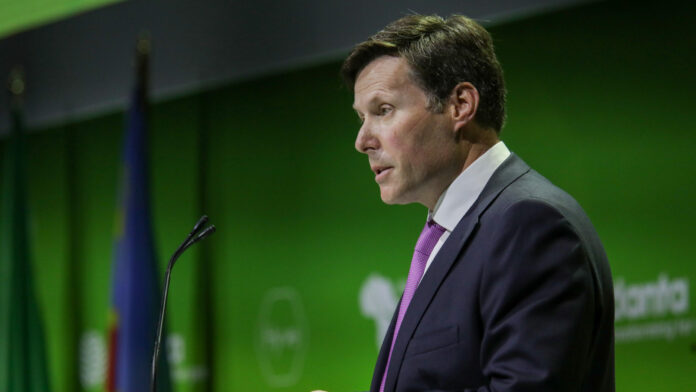 SOUTH Africa was forgoing billions of rands in output owing to a deteriorating business environment, said BusinessLive citing Anglo American boss Duncan Wanblad.
Speaking at the Joburg Indaba, Wanblad said: "We will never know the amount of investment that companies within and outside South Africa are choosing not to make in South Africa as a result of our very real challenges".
Wanblad said Anglo American hadn't prioritised exploration in South Africa for many years because it had prioritised "areas most prospective for commodities being sought".
"We also have to structurally look at how the system is set up for exploration in South Africa. I don't think exploration in South Africa is in any way incentivised. For exploration to occur, South Africa would need to set up an environment that was more accommodative of … a multiyear investment," Wanblad added.
South Africa's share of global exploration spending has dropped to less than 1% from a peak of 5% in 2003, and it has remained stubbornly below 1% for more than a decade, said BusinessLive.
Errol Smart, CEO of Orion Minerals, and the recently appointed CEO of the Minerals Council of South Africa Mzila Mthenjane, said the country's regulatory environment imposed too high an administrative burden on exploration companies.
The problem was worsened by the "dysfunctional and outdated" South African Mineral Resources Administration System (Samrad), which is operated by the department of mineral resources & energy.
Gwede Mantashe, mines minister, told the conference later on the second day that a developer for a new mining cadastre would be announced by the end of October.